It is not a matter of course that the entire working party literally lives in the field in which it works. In Sanasport they try to meet people's needs in everything they do. Beside the e-shop they run shops in Prague and Brno.
Almost 50-member team takes care of 360° marketing, e-shop development, sports events, video reports from events or product testing. All this requires the involvement of a large number of people and also effective cooperation. This is where Freelo has been helping Sanasport the most since 2016.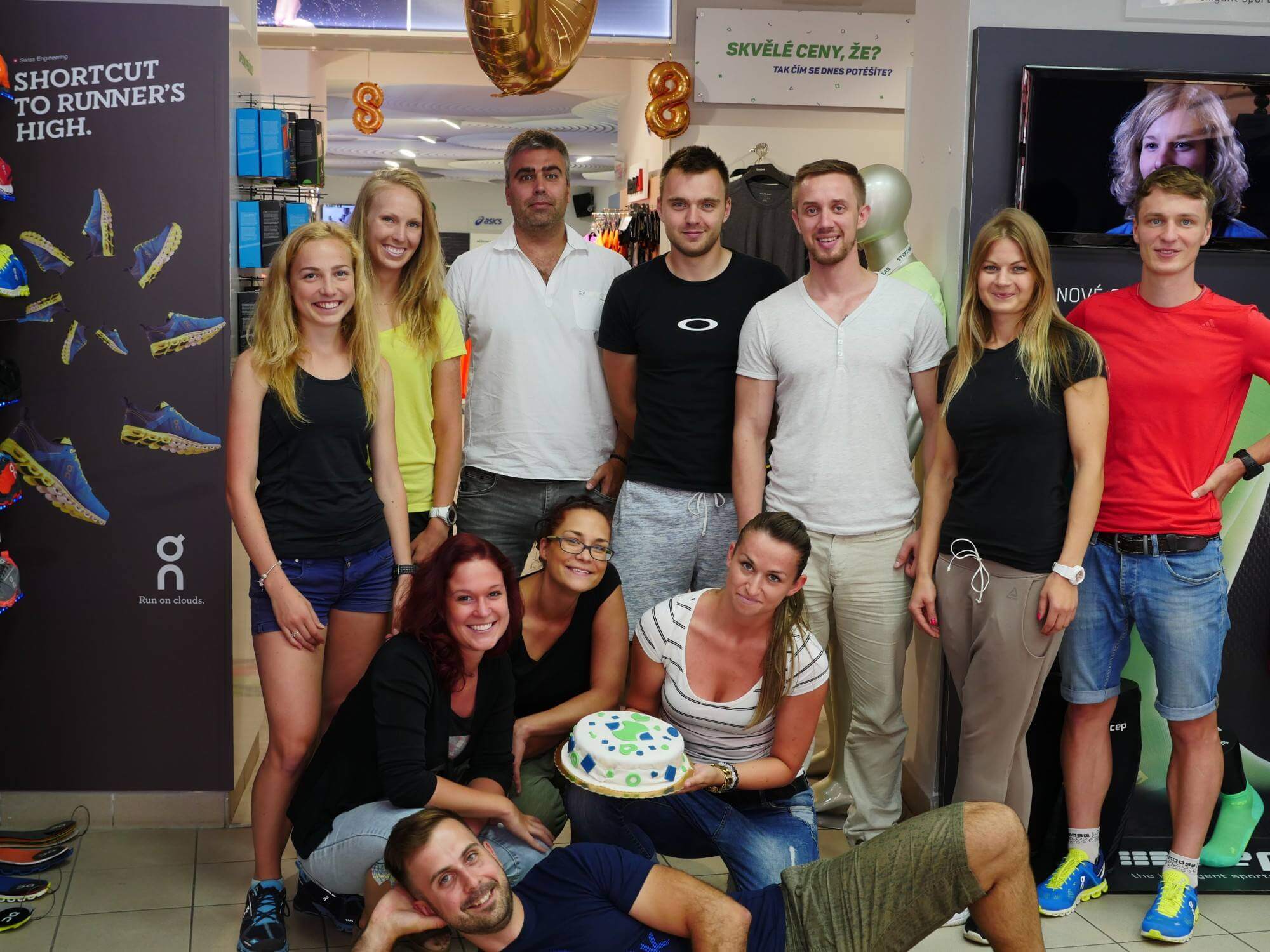 Brno team of Sanasport at the celebration of Sanasportin (Sanasport's birthday). Photo: Sanasport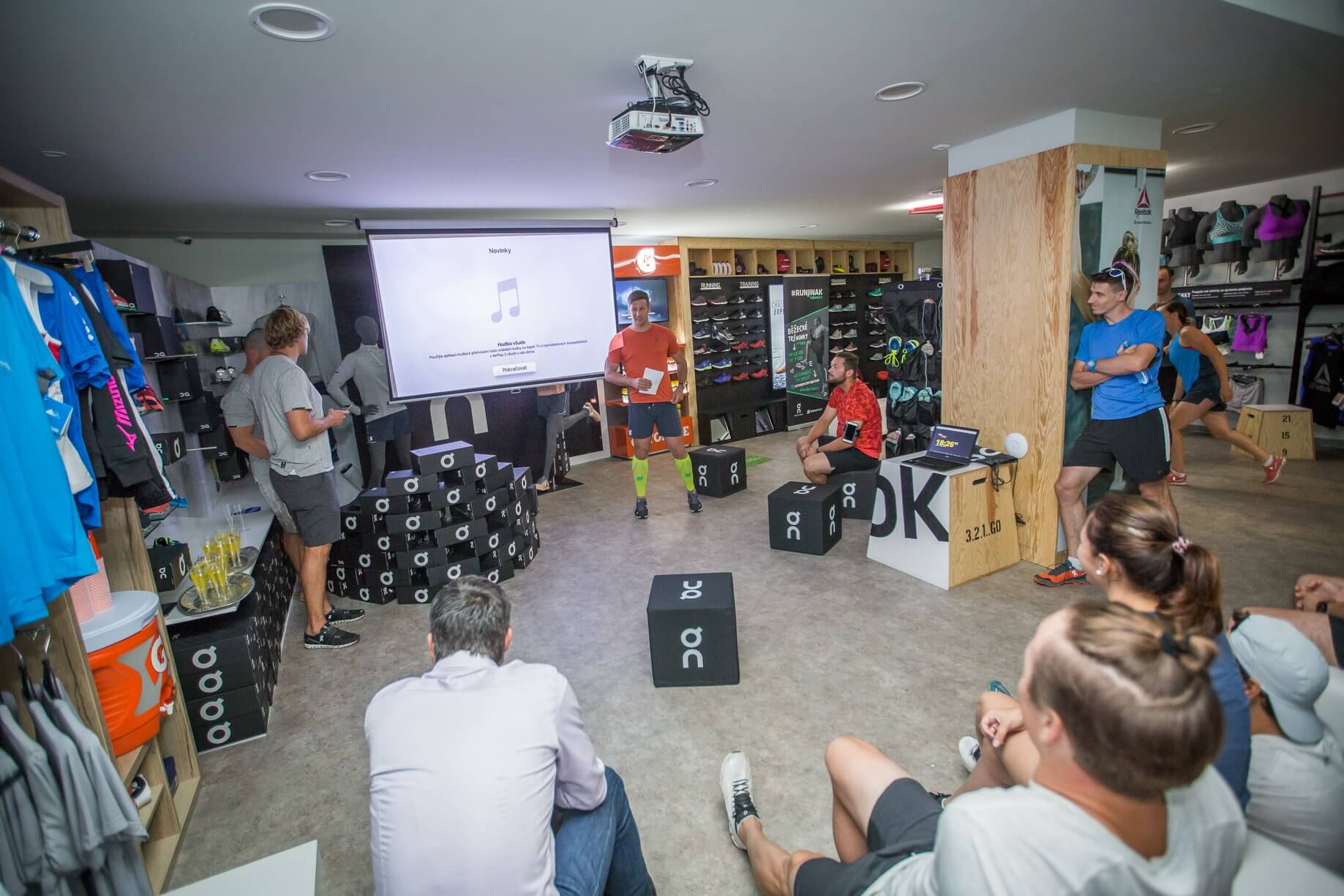 Presentation of new products in Prague's Sanasport store. Photo: Sanasport
Endless email communication was a big complication when working in a large team. We got lost. E-mail threads and solutions across teams were absolutely ineffective. That's why we decided to change the situation and chose Freelo. described the IT manager Jaromír Krpálek.
We had chaos in e-mails before
According to Krpálek, three main aspects played a role in the application selection. Freelo covered all of them easily. First, it is a purely Czech tool. Second, the quick solution of the problem regarding the communications between teams. The third factor was a reasonable fixed price that did not increase with the number of users so it did not hinder expansion to the entire company.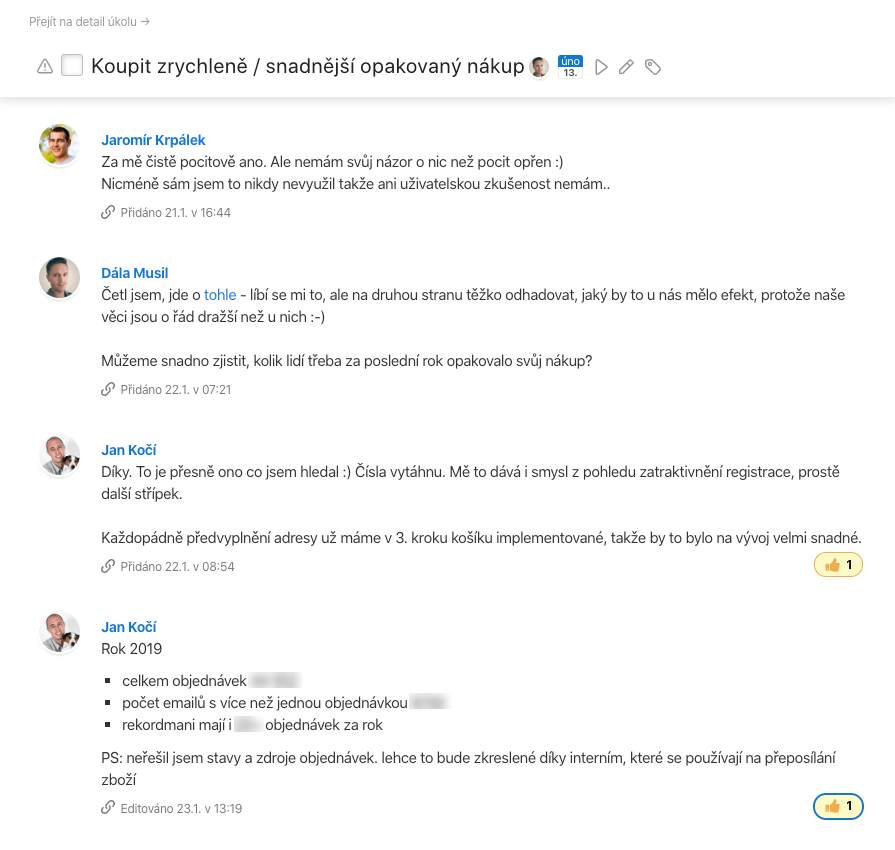 One of the many discussions at task in Freelo. Photo: Sanasport
Teams have a very good relationships with each other and work together many tasks.

adds Krpálek.
Brand new workflow
Thanks to Freelo the workflow in Sanasport has changed significantly. It has considerably reduced internal email communication. Necessary time for reading and assignment processing of projects or tasks has been reduced as well as whole discussions. Saved time and energy needed for searching informations in emails can be used for more important activities. They are also continuously monitoring workload of individual team members and they are able to plan new projects better.
Appropriate allocation of projects is a key to efficiency
We have more than twenty projects. The basic ones are Marketing, Development, Campaigns, Helpdesk, Products, Redesign or Accounting. Smaller projects like My First Run or Mobile Applications. All teams (company departments) plan their work independently across the projects.describes the online team manager Dála Musil .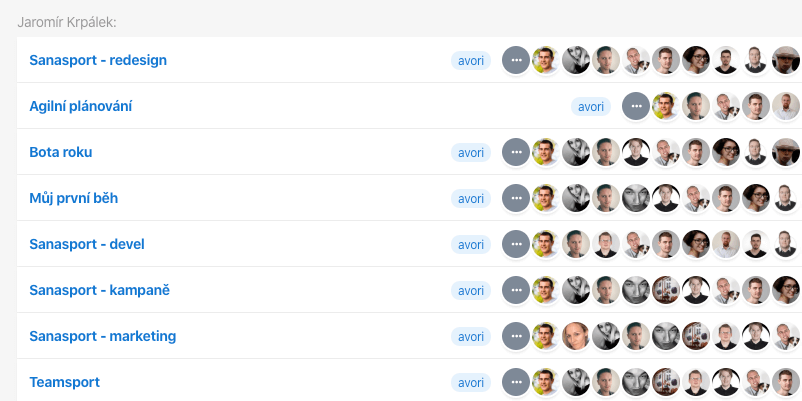 Demonstration of the arrangement of part of Sanasport projects. Photo: Sanasport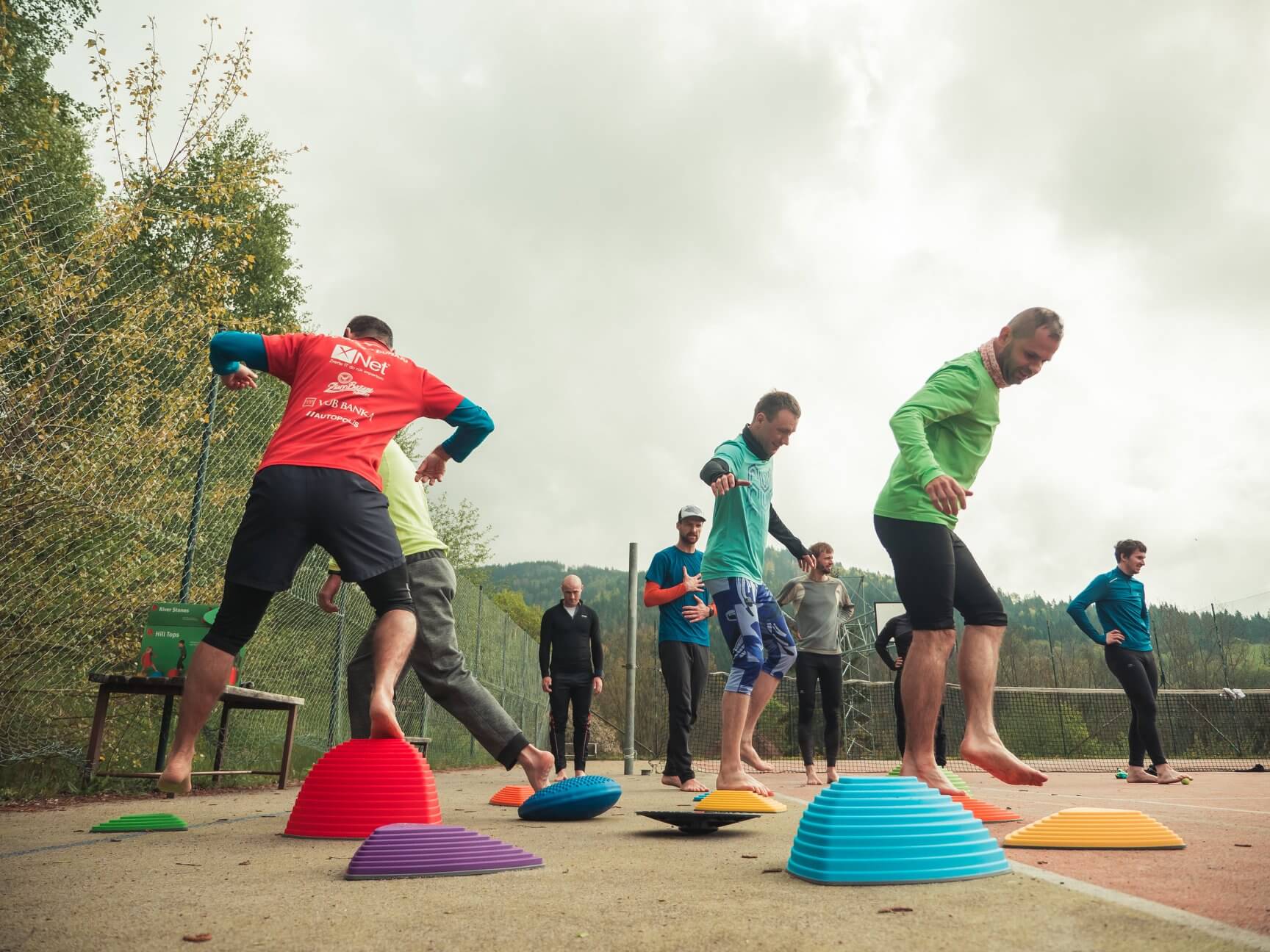 Barefoot training. Photo: Sanasport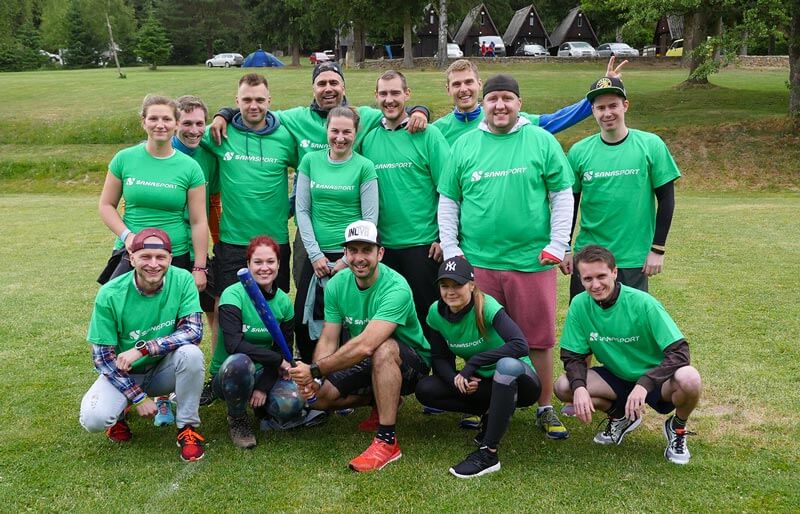 Teambuilding in Baldovec. Photo: Sanasport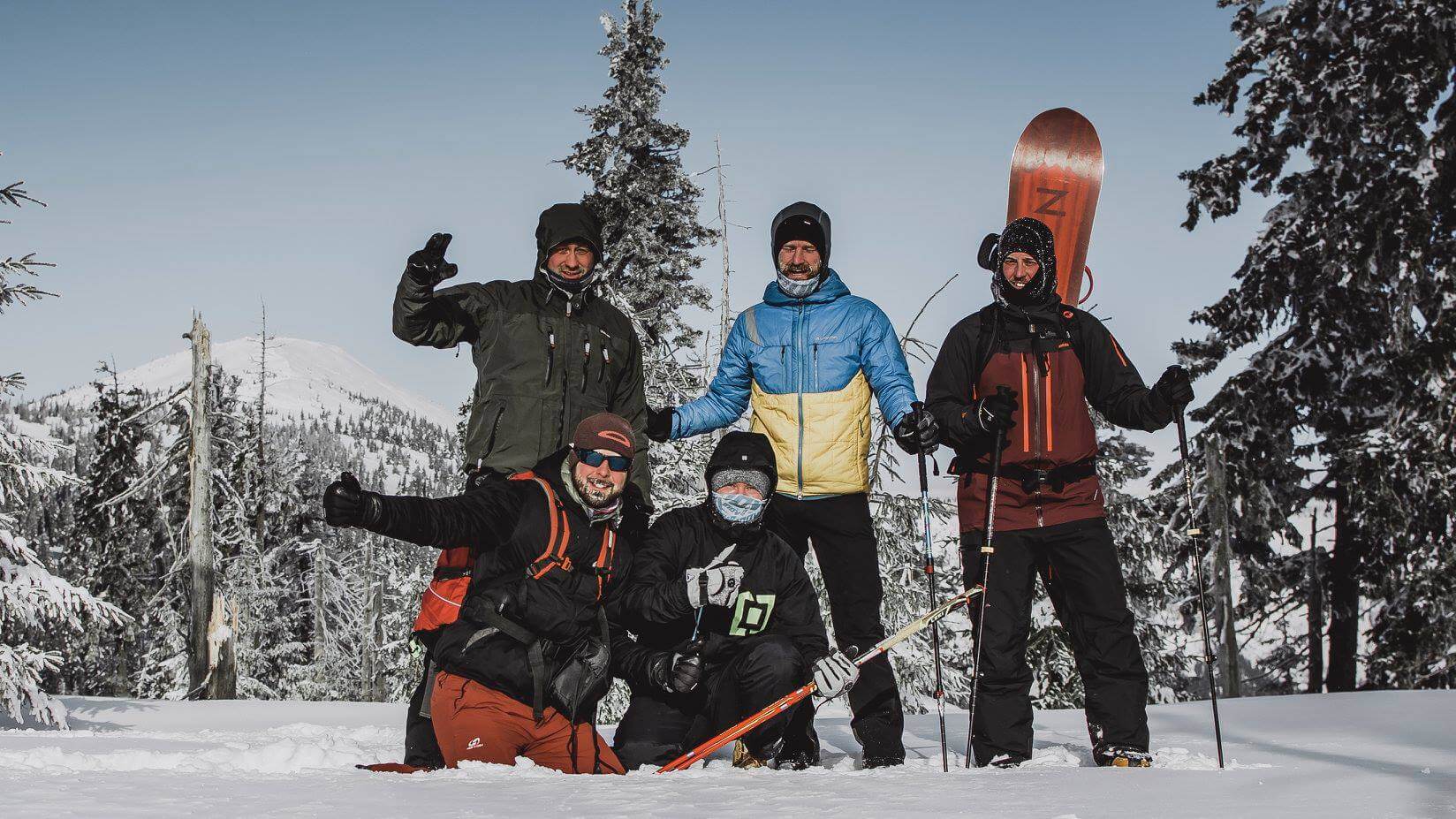 Sanasport team when testing winter equipment in natural conditions. Photo: Sanasport
They have created new, smaller and more specific projects, invited colleagues and co-workers involved in the assignment. Work efficiency has begun to rise again and so did the clarity in individual activities.
The projects are currently divided into 3 types in Sanasport. First type are projects designed for campaigns. Second group are projects for particular team communication (store in Brno, Helpdesk etc.) and third group are projects focused on online development and marketing.
Thanks to Freelo, we can easily check the time sheets of all team members work and we have a clear overview of time consuming tasks and projects,

adds Jaromír Krpálek.

The application is intuitive and very simple so new colleagues training doesn't take more than a few minutes.
Activities they solve in Freelo
Organize all business activities and projects.
Planning and preparing marketing campaigns.
Agile e-shop development planning and prioritization.
Connecting new suppliers and brands.
All internal communication over the tasks to minimize emails.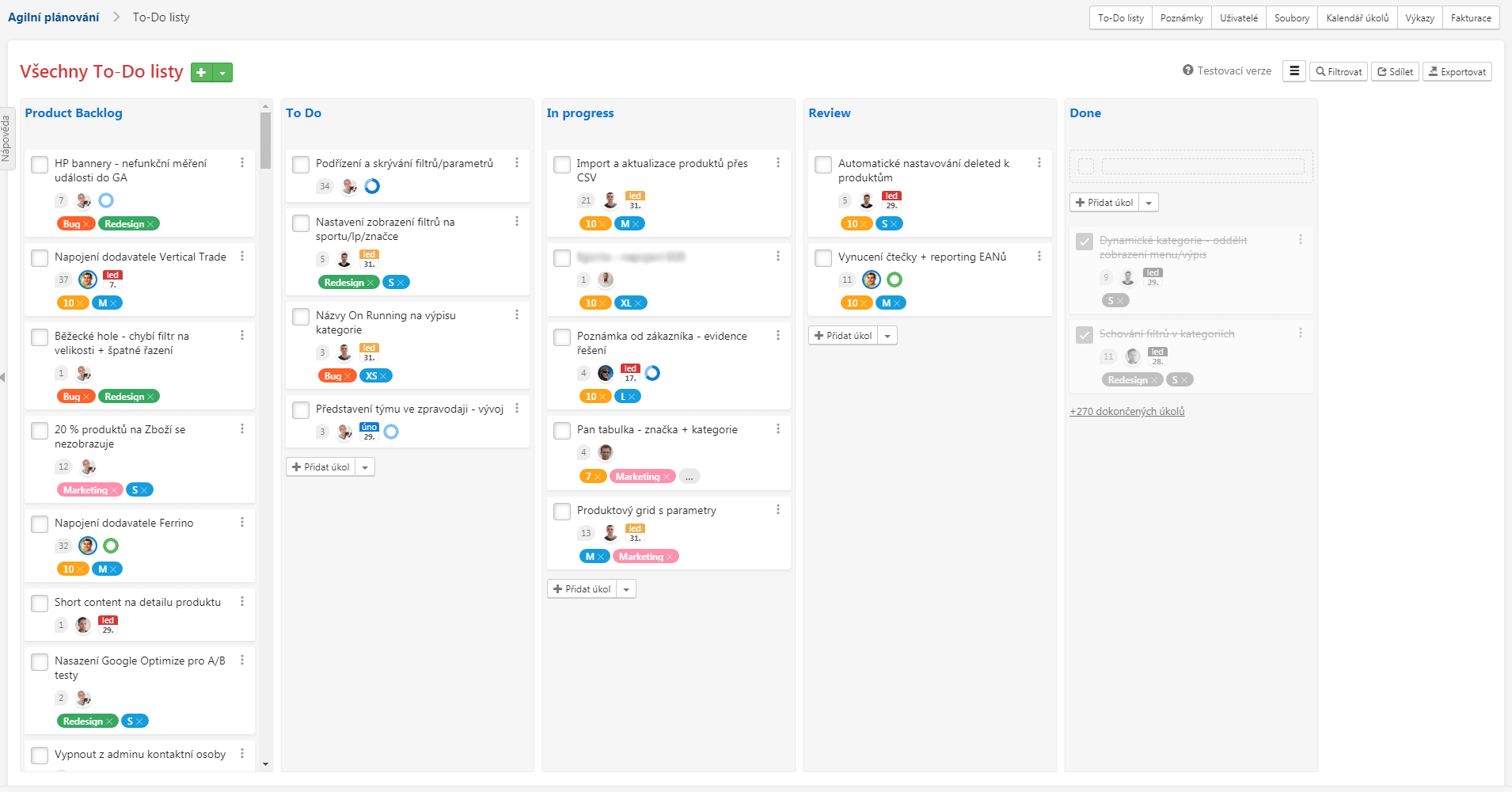 An example of a so-called Kanban board (Column View) for agile management of the development team project. Photo: Sanasport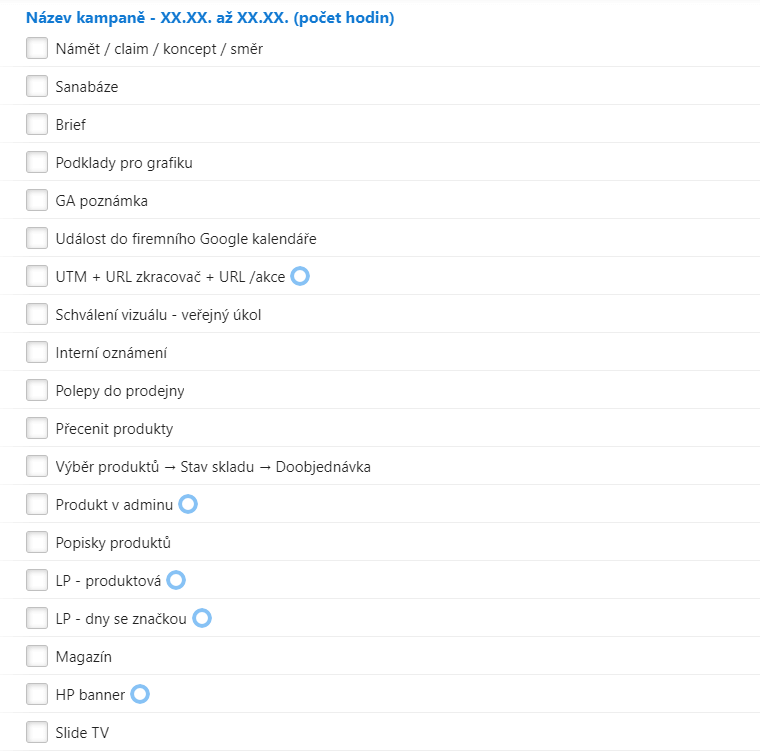 An example of To-Do list template. The campaign has always the same quality and can be done by junior colleagues. It contains all important information for its implementation. Photo: Sanasport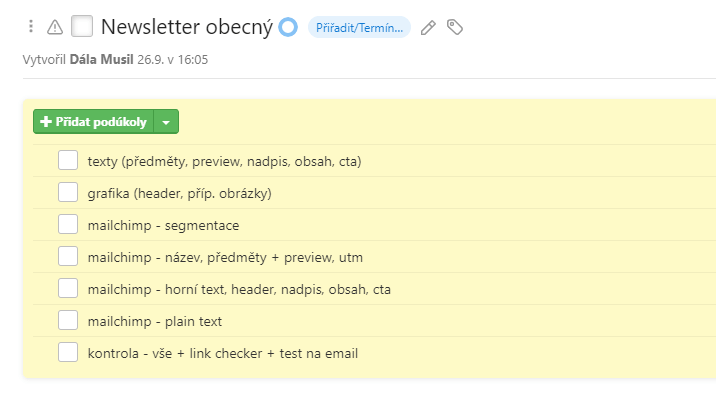 Demonstration of easily delegated task with subtasks. In this case it is a newsletter and important criteria for successful submission. Photo: Sanasport
For agile development planning, we only use kanban views, giving us a good overview of what is done, what will be done, what is on review etc. Likewise, labels where XS-XL indicates the severity of the task.adds Jaromír Krpálek.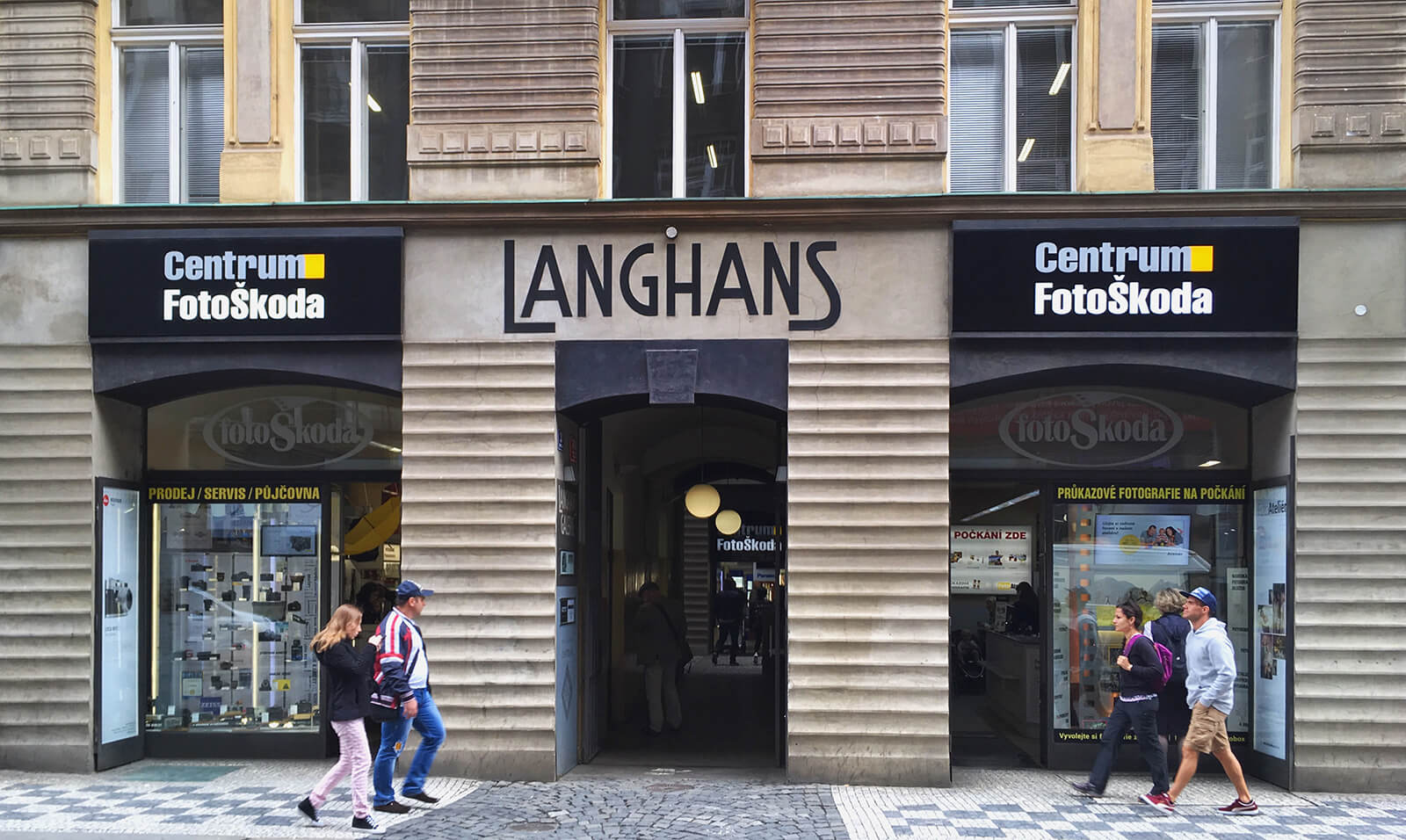 Read also
What saves the time and energy the most to Sanasportians when using Freelo?
Marking and unmarking of colleagues — At the beginning 6 people can work on a task and at the end only 2. This reduces communication noise and doesn't distract attention of colleagues who have already done their part.
Administrator & Project Manager role — thanks to this function, the responsibility for finishing project doesn't depend on one person and projects are easy to divide with other competent people in the team.
Well set notifications — on daily or weekly basis just as you need them.
Surveys and reports — makes easy to plan resources for new projects and keep track on current ones.
We do a lot of activities that require a lot of time, energy of many people and fast communication. Freelo is the one place for Sanasport, bringing together all the important information, files, dates and priorities. People agree on everything essential and everyone has an overview of what to do by when. Without that, I can't imagine how we could coordinate everything we do. adds Dála Musil.
Video content, collaboration with influencers and sport events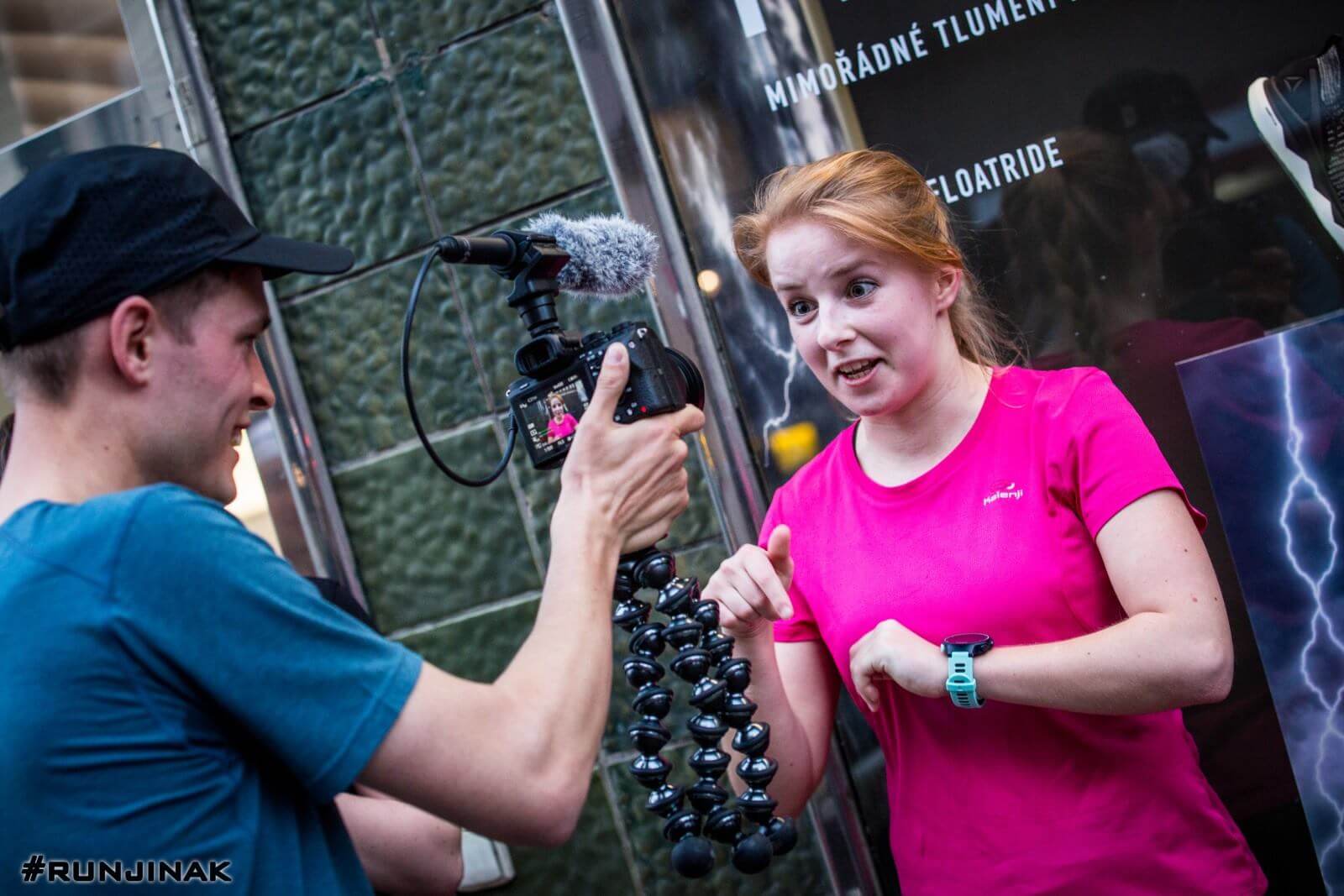 Sanasport team creates a large amount of video content. Some of the most visible include My First Run or check out youtube channel. Photo: Sanasport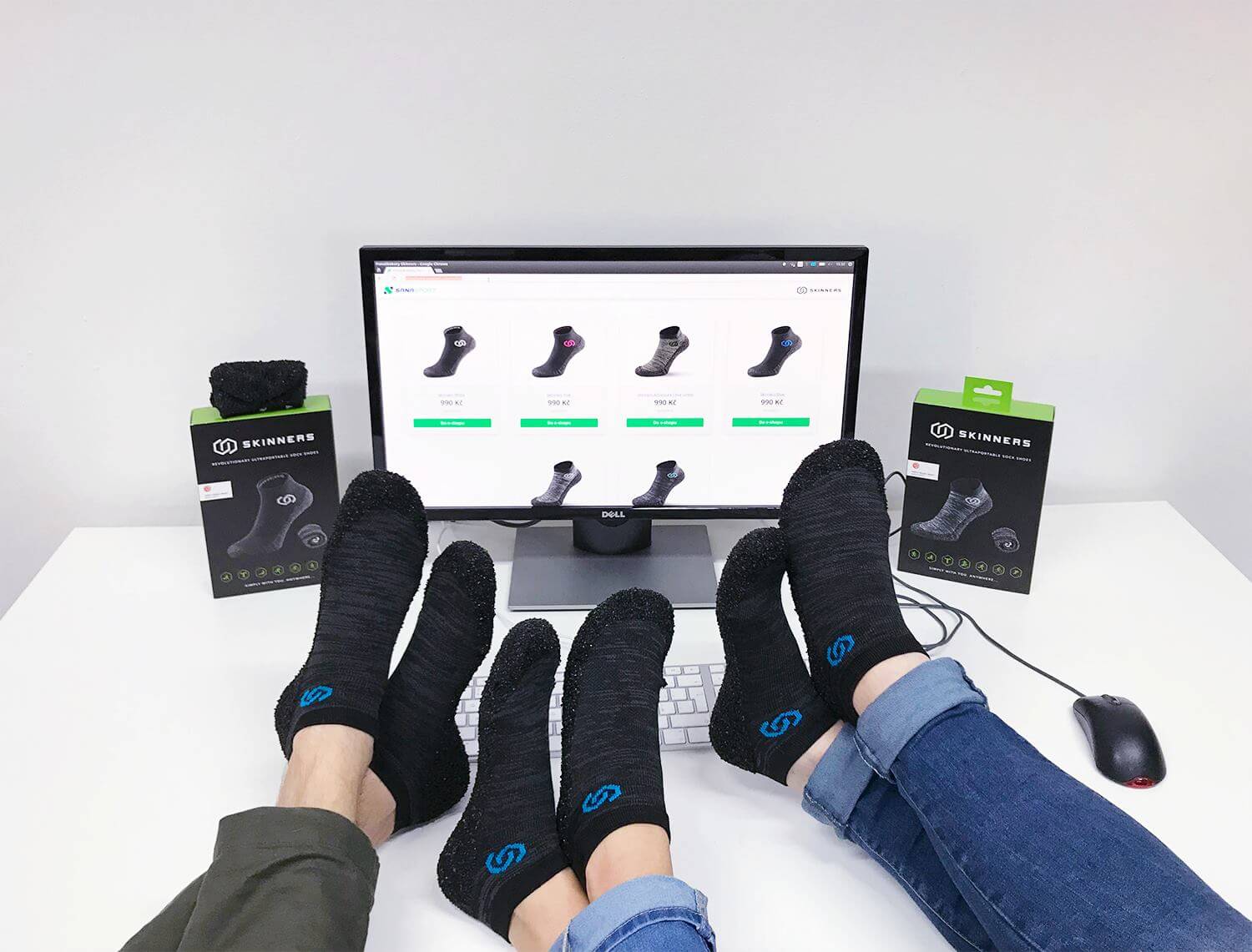 Developer team testing Skinners socks in an office environment. Photo: Sanasport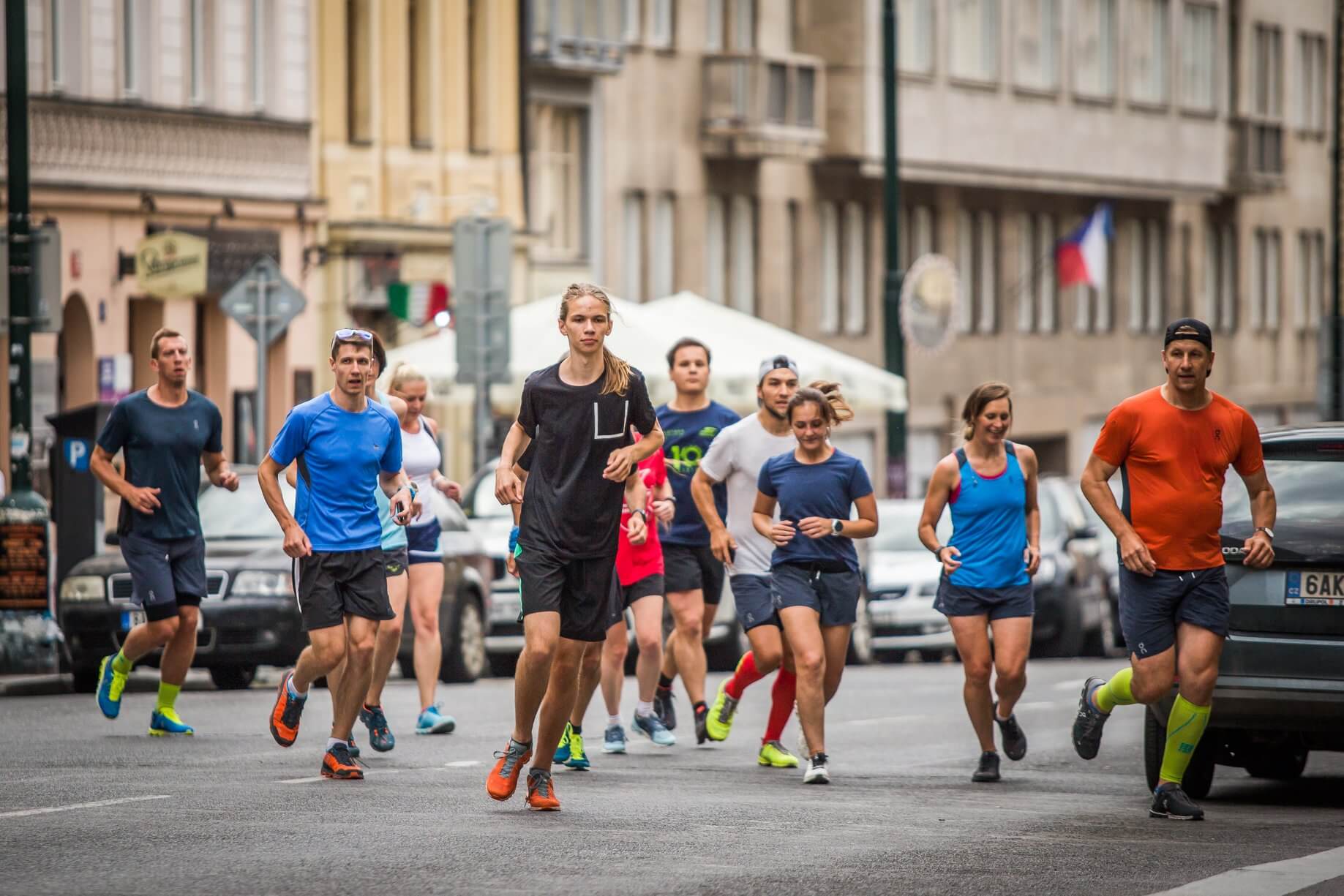 One of the many cross-country training sessions they run at Sanasport. Photo: Sanasport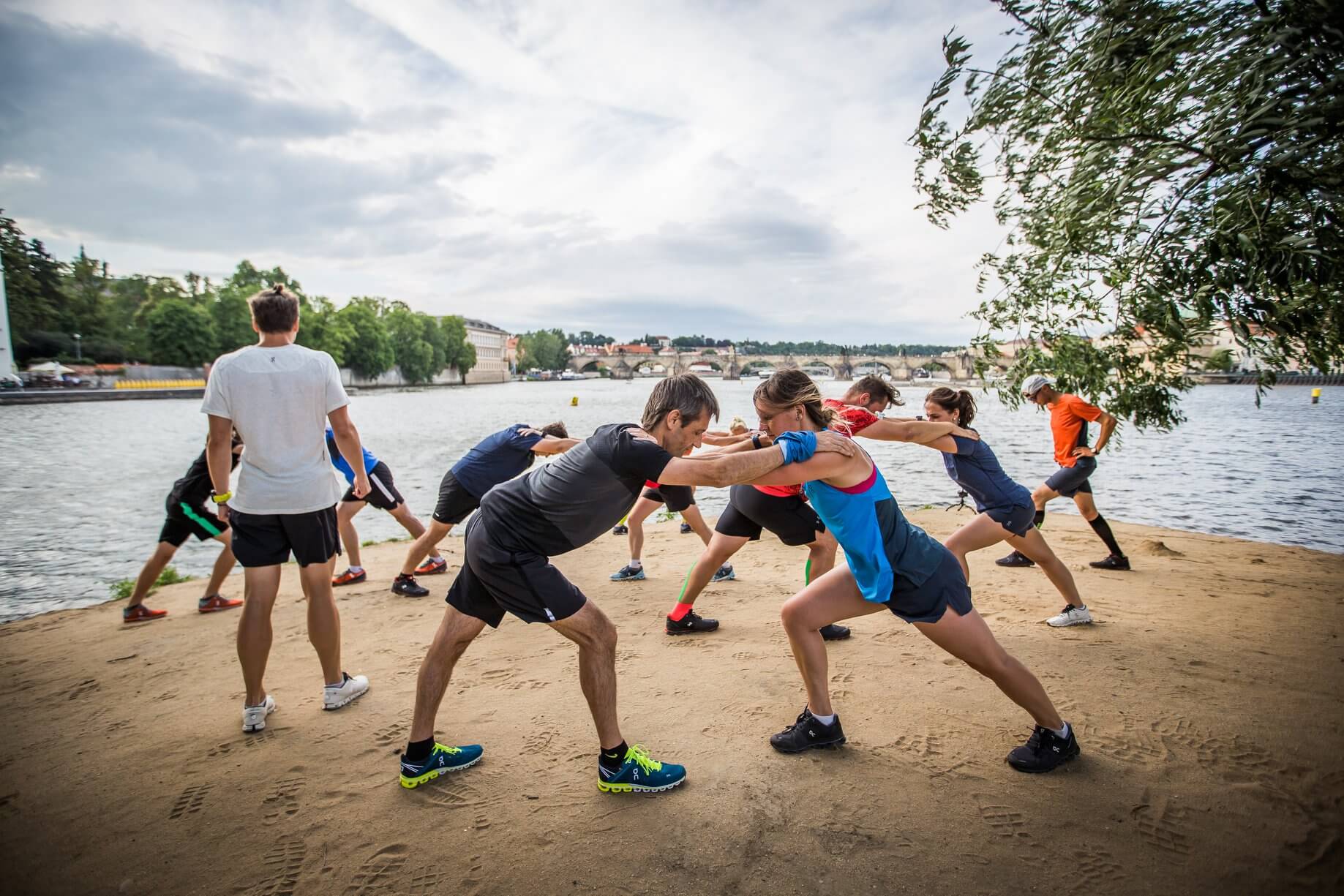 Without proper stretching, the training would not be complete. Photo: Sanasport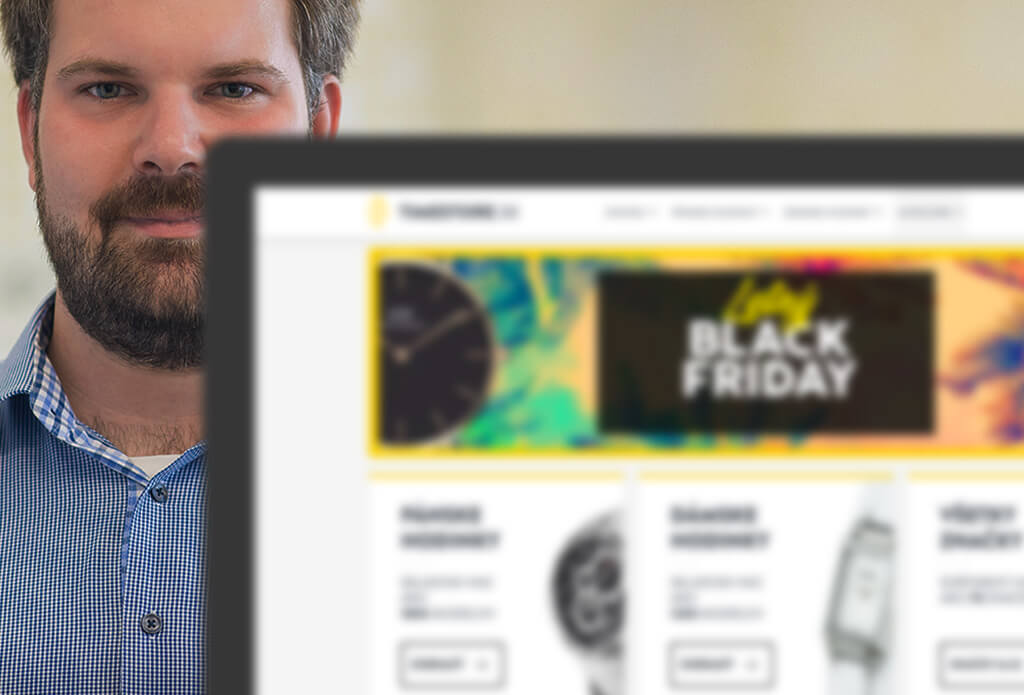 Read also
Some practical tips to conclude from Sanasport
If you do something regularly, then definitely prepare process for everything = task template with a checklist (the entire To-Do list or project). Within the Sanasport e-shop we have templates for e.g. marketing campaign, Christmas tasks, creation of a new brand, product categories, process or article and modification of business conditions.
Source: Dala Musil
Friday's cleaning of Freelo = select tasks that are not time-consuming, overlooked for larger, more important tasks, and long-standing in To-Do lists. Solve them. Your work agenda becomes much slimmer.