The Pardubice company KetoDiet discovered the magic of protein meals and drinks in 2011. After five years, it had grown so big that managing projects by email was no longer bearable. Today, Freelo has an entire team, including freelancers, and they have completed over 30,000 tasks and kept on top of their tasks as they tackled a complete rebranding. They poured in some pure protein and revealed what helps them not to overshoot deadlines, work faster and organize their work efficiently.
"In the rebranding process, we revised every word, every recipe, page and product. In the end, this resulted in 11 large-scale projects at Freelo and involved over 50 people. Freelo has helped us a lot with the organization and continues to do so."
Martina Berková
– Director of IT & Web Development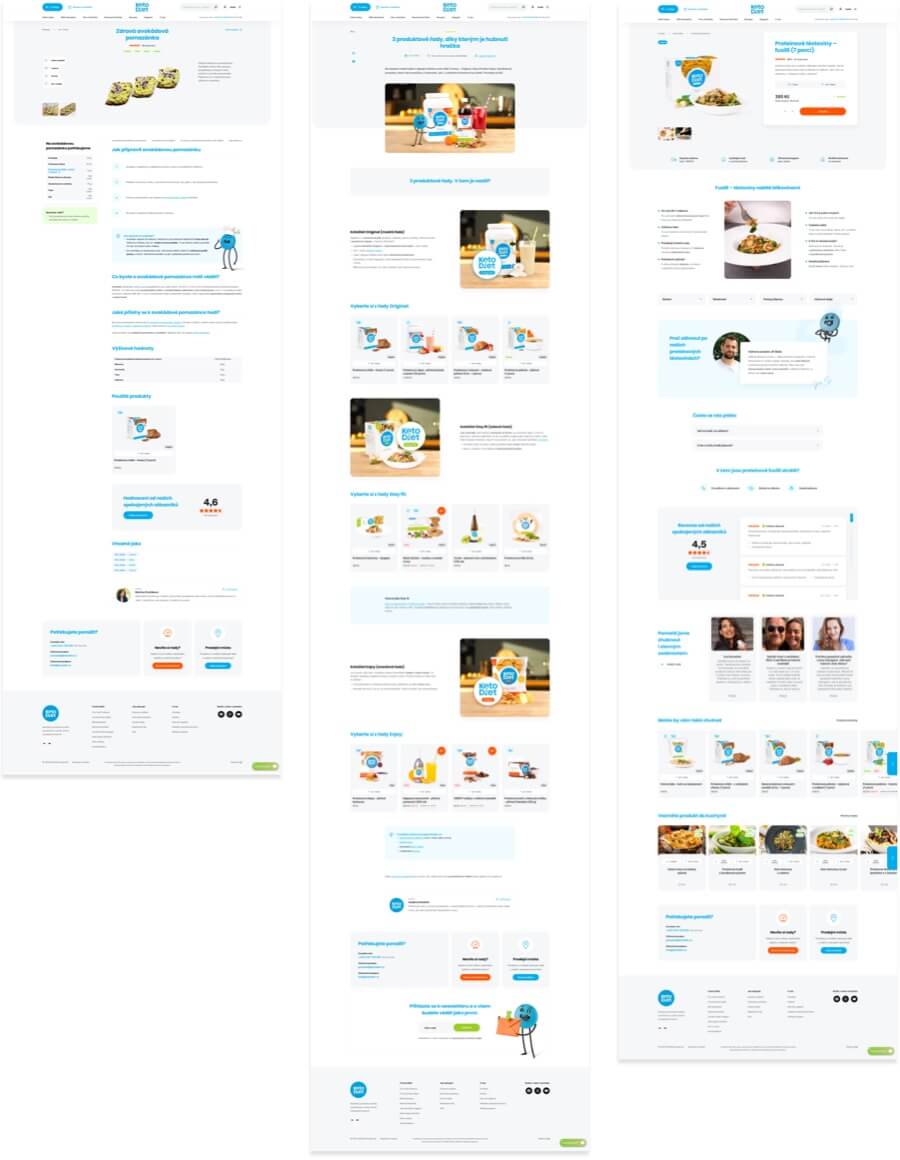 A preview of the three pages of the new KetoDiet website.
Source: archive of KetoDiet.cz
The first Czech protein diet dressed in a blue coat
Two friends from elementary school, one trip to France and the concept of KetoDiet started to take shape. It was in the land of cheese and good wine that they discovered the magic of protein. They experimented, mixed, shaken and finally found the right ratio for a good protein drink and created the first Czech protein diet. Today they have a wide range of products from muesli bars to protein omelettes.
After 11 years, they decided to rebrand - the website, packaging, logo or even the structure of the product portfolio got a new blue coat. They launched the huge project on schedule and everything went like clockwork - thanks to a great team of 50 people and the organization of all tasks in Freelo.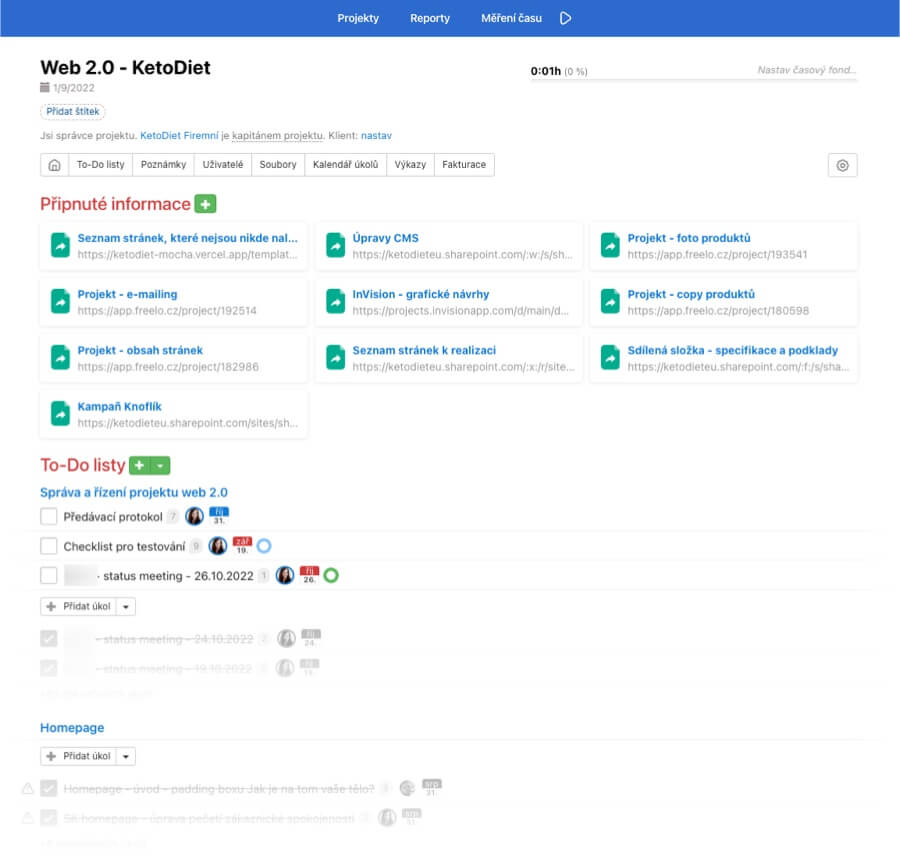 A project in Freelo, where the KetoDiet team led the complete communication around the new website.
Source: archive of KetoDiet.cz
At Freelo, they started when the project tool market was brand new
In 2016, everything was different - Freelo was still developing and KetoDiet had a small team of six. Still, they already knew that collaborating via email was untenable in the long run, so they were looking for a project management tool. They tried Basecamp, Asana, and Trello, eventually landing on Freelo, which seemed the most straightforward.
"Maybe it was curiosity. Freelo was new on the market, in Czech and the developers were from the same city as us. The first tasks were a bit punk - vaguely named To-Do sheets and tasks, communication structure as one liked, and lack of a consistent design engine. We quickly established roles, usage rules, templates, projectors, and our own onboarding in Freelo. After that, it went like clockwork. Eventually, we managed to onboard not only all of our administrative colleagues but also freelancers. They all quickly understood the benefits of Freelo's transparency, where nothing gets lost or gets stuck."
Martina Berková
– Director of IT & Web Development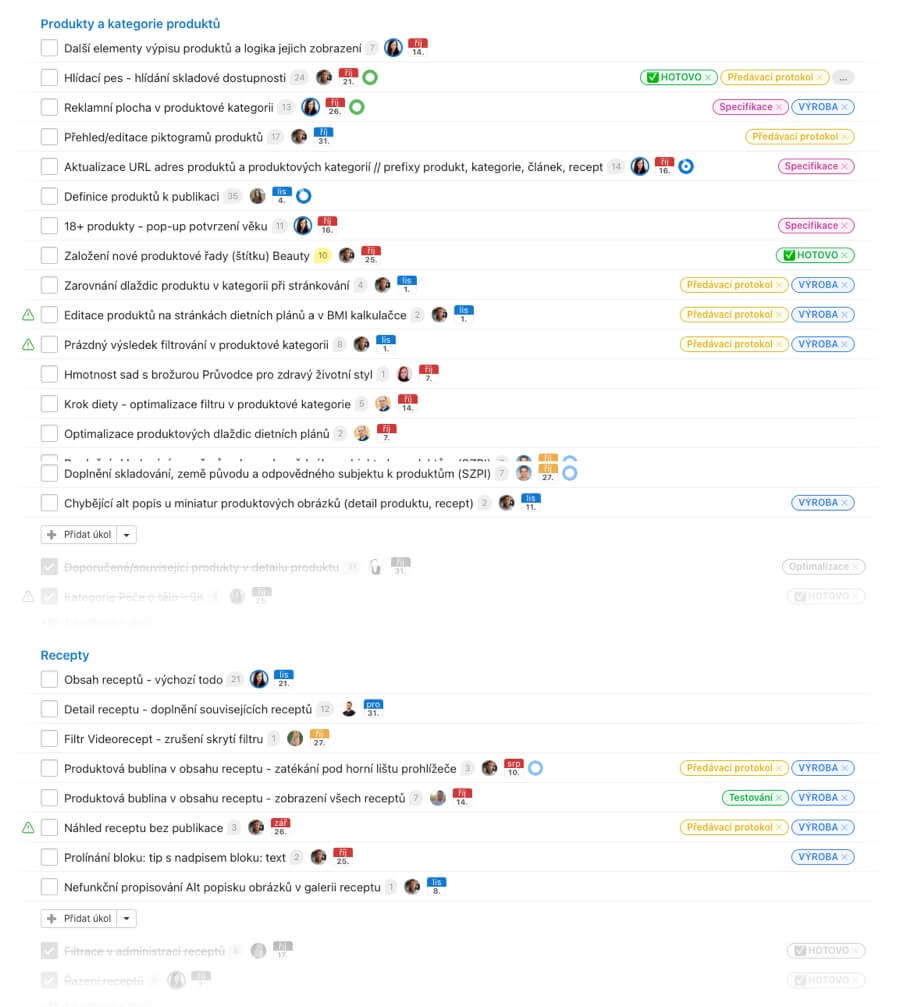 KetoDiet has set rules for working with Freelo that the whole team follows. For greater efficiency, they consistently work with deadlines, labels, priorities, subtasks and specific task assignees.
Source: archive of KetoDiet.cz
Growing company = increasing demands on team communication
"A large team suddenly has completely different needs and demands for communication and working with larger projects. We definitely know that we wouldn't be able to manage projects by email today. A big test in this regard for us was the development of a new website. In 11 Freelo projects related to web development, we have 1700+ completed tasks and hundreds more open. The number of comments cannot be counted, but it's definitely in the thousands, maybe tens of thousands. Outlook would surely demolish us."
Martina Berková
– Director of IT & Web Development
So far, KetoDiet has successfully completed 30,000 tasks in 90 projects.
What does Freelo help the KetoDiet team with the most?
Setting and meeting deadlines,
linking the team with the outsourced staff and the outsourced staff with each other,
transparent communication within the team and between internal departments,
Prioritization of tasks (when a task is red, they know there might already be a problem),
faster work thanks to templates (for example for onboarding a new employee).
"We are very happy that in the few years of use, the whole company is now in Freelo, in addition to our colleagues from the expedition, and Freelo has become our main communication tool." Martina Berková, IT & Web Development Director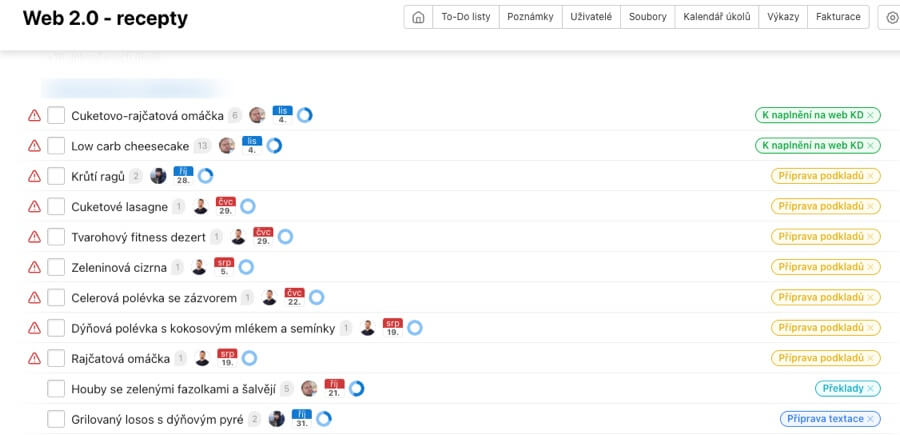 Sample tasks in Freelo by the KetoDiet team.
Source: archive of KetoDiet.cz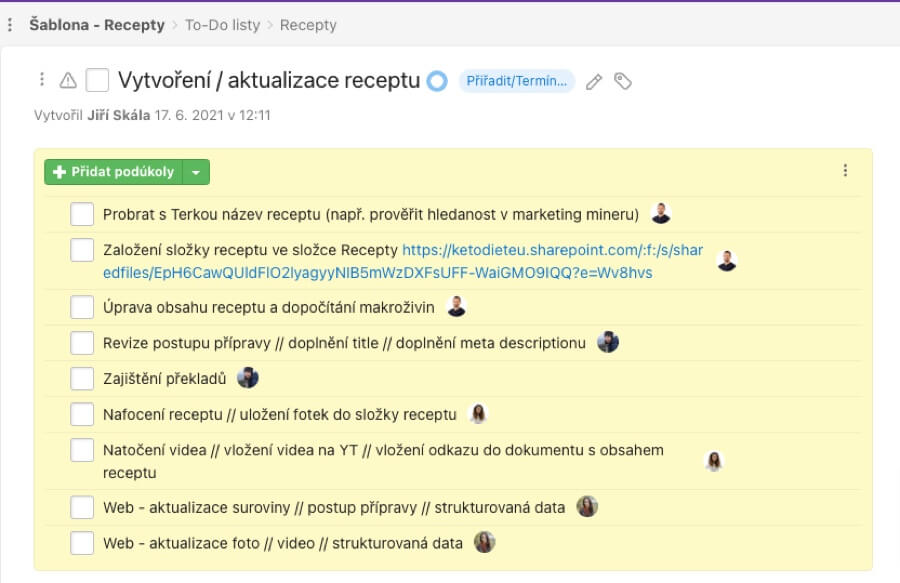 Sample of subtasks in Freelo by the KetoDiet team.
Source: archive of KetoDiet.cz
"For whatever makes sense, we try to create a template. It helps us a lot to set up and follow processes even where historically we couldn't and information was lost. In the last year, we've also come to like labels, priorities, and small but perfect little things like task reminders."
Martina Berková
– Director of IT & Web Development

Sample template for onboarding a new employee to the KetoDiet team.
Source: archive of KetoDiet.cz
Finally, a practical tip from KetoDiet
Every project should have a responsible project manager who monitors the structure, deadlines and context of the project. The bigger your team is, the more likely it is to pay off in a good way.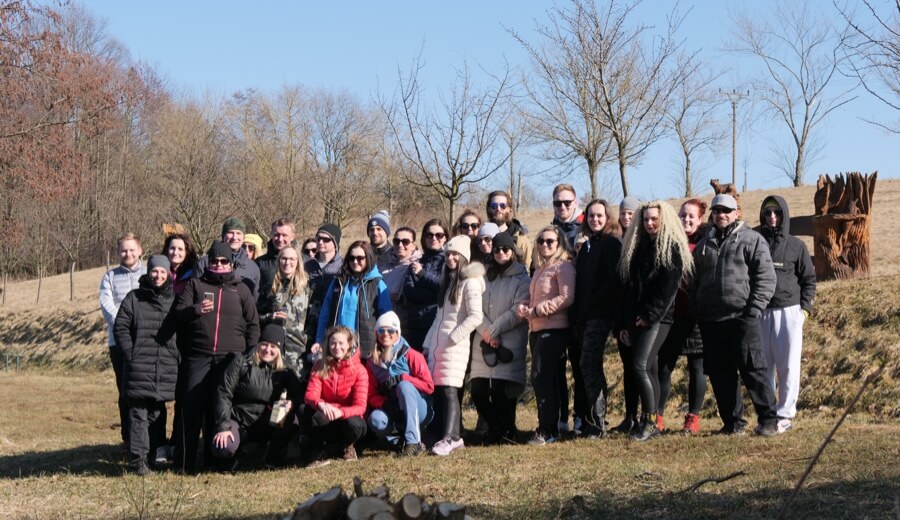 By KetoDiet.
Source: archive of KetoDiet.cz