PárMinut.cz marketing agency focuses its online services mainly on freelancers and small businesses. It creates their websites and e-shops to achieve greater success and results that the entrepreneur requires. The 20 years of experience of co-founder Radim Hasalik and a team of 15 specialists help them do this. Come find out how they manage collaboration with dozens of clients, keep track of projects and complete tasks on time thanks to Freelo.
"We adapt to the needs of the sole trader or small business while offering the benefits of a marketing agency. It is always important to verify that we understand each other's expectations to ensure everyone is satisfied. Freelo helps us keep track of all the steps we take with a client."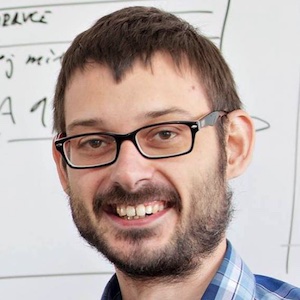 Radim Hasalík
– specialist in systematic online marketing and co-founder of PárMinut.cz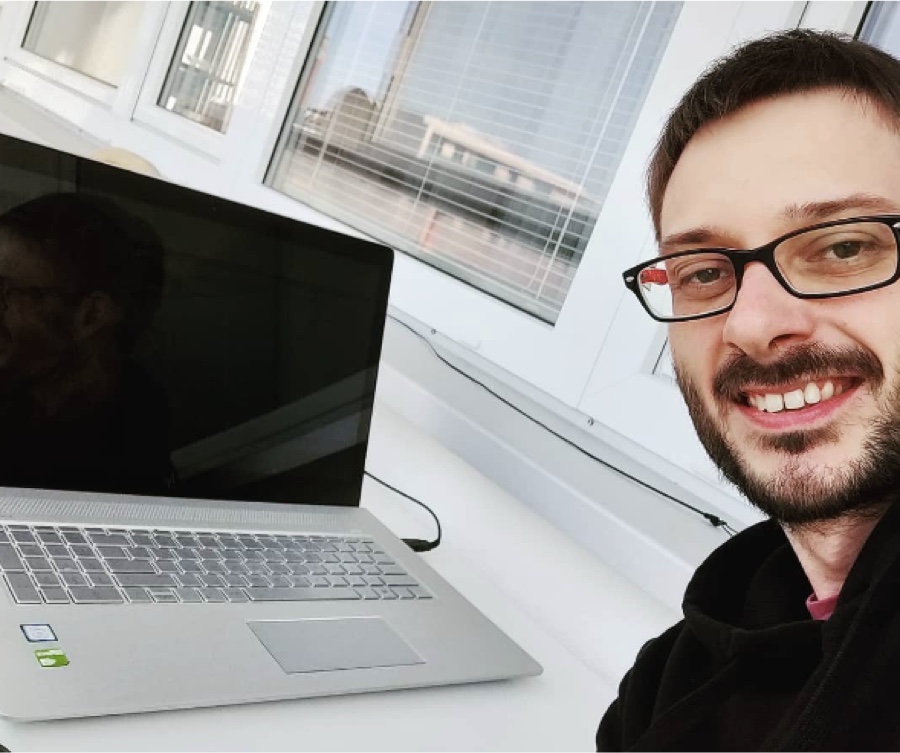 Work selfie of Radim Hasalík.
Source: archive of PárMinut.cz
We advise bosses on how to make the right business decisions
"We help our clients with performance advertising campaigns, customize websites to make it easier for people to buy or send inquiries more often. Through web analytics, we provide business owners with data to make the right business decisions. Step by step, we improve key parts of marketing to help our client make a profit. And in addition to a great team, Freelo helps us do all this."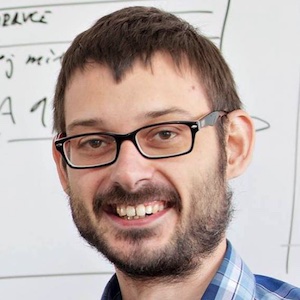 Radim Hasalík
– co-founder of PárMinut.cz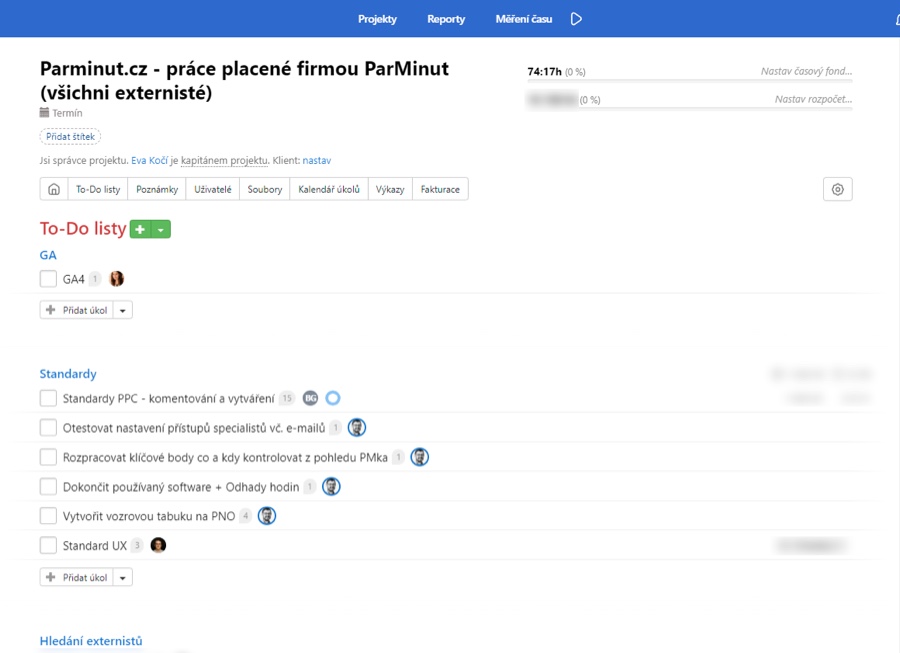 A project in Freelo in which PárMinut.cz manages the cooperation with its freelancers.
Source: archive of PárMinut.cz
Deadlines are monitored by project managers
The core team of the agency consists of project managers. Their task is to monitor deadlines, meet work standards and continuously verify client satisfaction. Most of their agenda is managed in Freelo.
"The project manager at Freelo assigns work to colleagues, receives work from them and verifies that the assignment has been completed. The model of 'one client, one Freelo project' has been successful. This way, we know who is in charge of the project. The project title also includes the client's main internet address and their first and last name. When the collaboration is finished, we archive the project."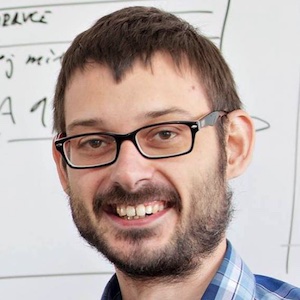 Radim Hasalík
– co-founder of PárMinut.cz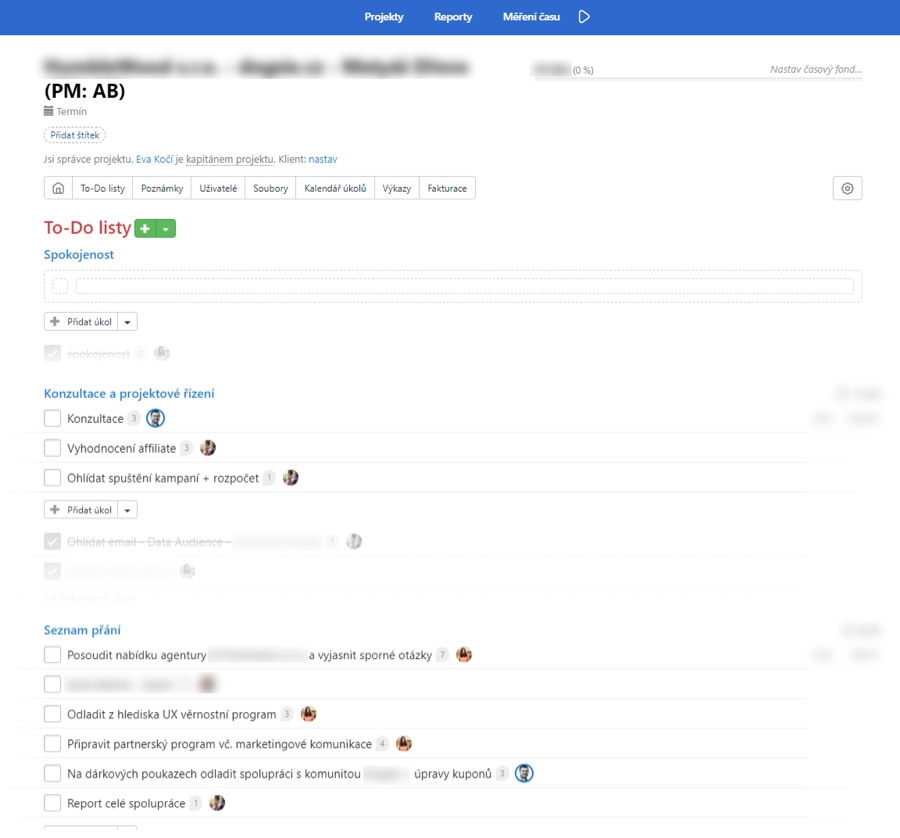 An example of a project led by a specific project manager.
Source: archive of PárMinut.cz
PárMinut.cz has successfully completed 500 tasks in 36 projects so far.
5 reasons why PairMinut.cz decided to use Freelo
Simplicity of the tool,
unlimited number of users,
cheaper than competing tools,
new colleagues will quickly learn the tool,
good feeling from the support of Czech developers and Czech companies.
"We have been using Freelo since the very beginning of our business. We thought about TeamWork, but it was much more expensive and did not meet our requirements. We can't imagine working only on emails or in Excel. We take care of dozens of clients, we need to have a single place for communication, tasks and solutions for our internal projects."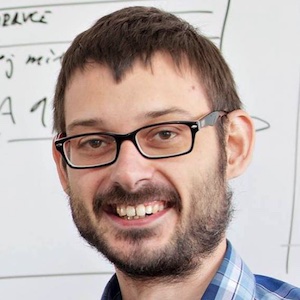 Radim Hasalík
– co-founder of PárMinut.cz
How Freelo helps the whole team practically and saves them time
They have an overview of what's going on in the team and projects,
they'll make all the appointments,
internal communication between colleagues is smoother,
trace back what they promised the client and why,
they don't forget their homework thanks to reminders,
client records are kept in project notes,
work more efficiently by tagging colleagues via @, labels and prioritising tasks.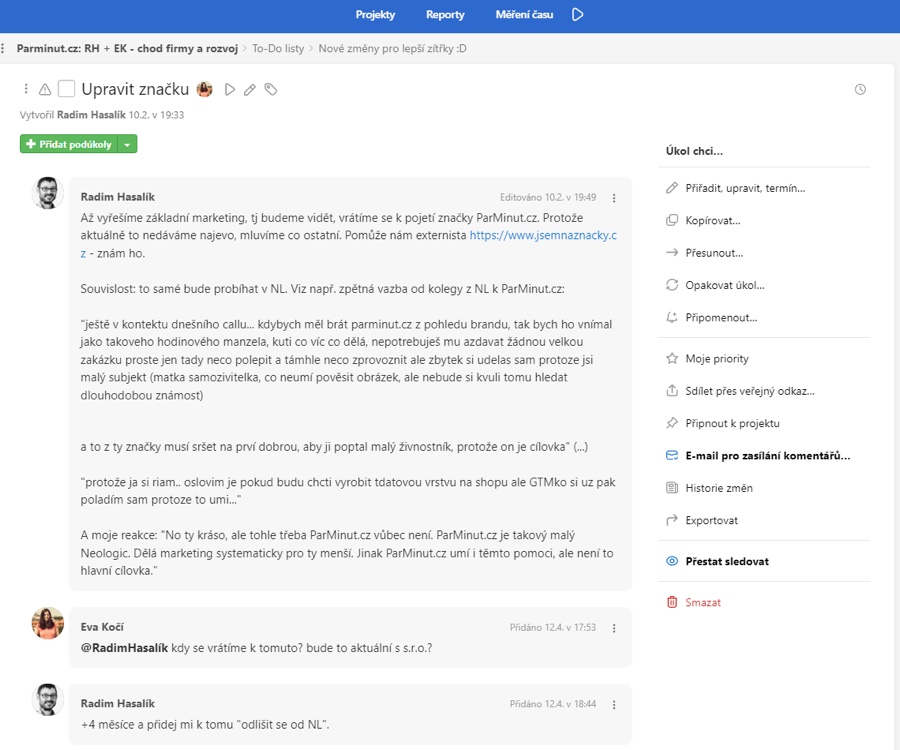 Example of internal communication in Freelo.
Source: archive of PárMinut.cz
Finally, a practical tip from PárMinut.cz: Work with notes
We use Freelo notes for the project. In them we add a link to a separate client card that we have stored on Google Drive. This is our clearinghouse for information about our customer's business. Then we keep track of all the access to various advertising and marketing systems in the notes. The last note is the client's contact information. This gives us a complete overview of each collaboration.