What makes PNM International unique compared to other marketing companies?
We are not a classic marketing company. Although we emerged from this fungus, in the past we focused mainly on search engine optimization (SEO) and online reputation protection (ORM) under the PRONETmedia brand, but this gradually began to change about six years ago. At that time, we bought a small e-shop with confectionery supplies, and we started to solve what we had done so far, especially for our clients, "on our own". In fact, it was a natural evolution, because in addition to agency work for clients, we always had our own project, where we tested our ideas and only then presented them to clients.
We went to the market with our own skin and it turned out to be the right way. Today, our activities are divided into two parts - we run our own e-shop and mentor small and medium-sized e-shops.
For several years, I had the idea that I no longer enjoyed so much work for clients and that I would like to gain a little more freedom by starting a larger project of my own. And in the end it worked out. The world of confectioners has started in those six years so much that the turnover that was there for month, when we bought it, today we usually have in the morning . So in one sentence: We are a marketing agency that went to market with its own skin. And it turned out to be the right way. Today, our activities are divided into two parts - our own e-shop and e-shop mentoring and help for small and medium-sized e-shops.
Is that the only job you do today? I know you have also lectured in the past, you have written several books on SEO and marketing…
Today, I focus more on individual counseling and the mentioned mentoring for e-shoppers. Sometimes, once or twice a year, I still perform at conferences somewhere or companies invite me, but it is not as much as before. I am no longer a freelancer who has time to look at events and go networking, I run several companies and take care of marketing for internal projects and the day is still no more than 24 hours…
But I didn't bother writing about marketing. Sometimes I write something on the blog , this year I also launched a server for owners of e-commerce websites and e-shops - eshopar.cz , which works on a subscription basis. Actually, it was originally supposed to be another book, but because the information in this area is changing so fast, I chose the form of an online information portal.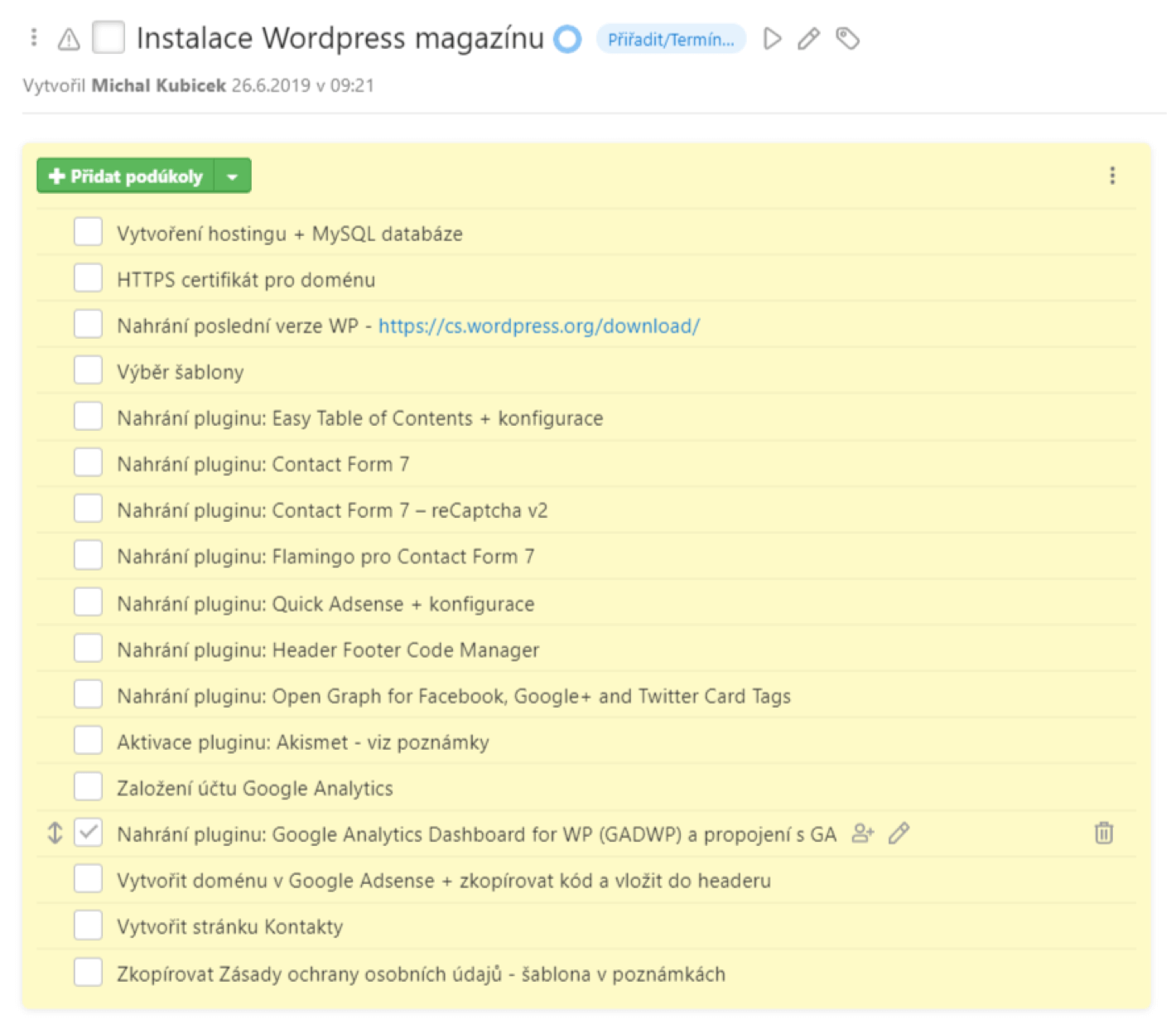 Example of a process task with a checklist for the "optimal" installation of a wordpress magazine.
Freelo replaced both Trello and Toggl

. We use it as a ticketing system and a tracking tool for time worked.
How many people currently make up your team and how do you divide your work, work from one office or decentrally from different places?
In ‑ house, we have less than a dozen employees at PNM. We work externally with several other vendors, most notably performance advertising specialists, copywriters, programmers, and the like . The funny thing is that now, thanks to COVID, a lot of companies are discovering the magic of home office. My partner and I have a company that operates a paid article marketplace PlaCla.cz , where around ten editors work in the internal newsroom. So far, they have not all seen each other together, for several years they have all been writing from home. The company is based in Prague, my colleague Vašek Bartoš then serves customers sometimes from Hradec Králové, sometimes from a cottage in the Benešov region. In the summer, from the former military fortifications in the Sudetenland. I move in the north of Moravia - in Ostrava and Karviná, sometimes I go to breathe into an apartment that I have by the Baltic Sea up in the north of Poland on the Hel peninsula. The Slovak company is based in Žilina. We are thinking of an office in Budapest. When you work online, the place you work from today isn't that important .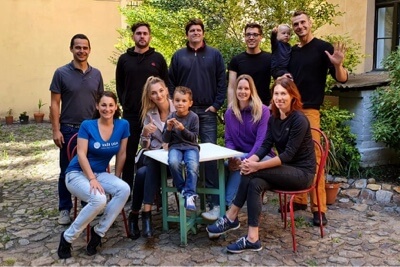 Read also
Without what tools can't you imagine a working day?
Without a mobile phone and a data packet of at least 30 GB. Today, we have basically all the key applications in the cloud, so sometimes it happens that I don't even open a laptop at home or at work and I only need a mobile phone. Of the applications that I open basically daily, I need Freelo. We use this mainly to communicate to external suppliers and customers of the marketing and development part of our business. But I also use Freelo for some internal processes and procedures.
I use a lot of email and notification in my mobile app a lot. If it's something I can solve from my mobile and in two minutes, I'll solve it right away. When it's more complicated, I keep it on a big computer.
What organizational techniques or tools do you use to plan and synchronize work activities?
A lot is about setting up processes and procedures. checklists are a great tool, and I'm a big supporter of automation < / span>. So when we use some internal tools, for example, we try to make them as intuitive as possible and also, as they say, "foolproof" and to deal with the machine or software. Routine activities are usually done by a robot or program much faster and more efficiently than a human. Just recently, we bought new machines for the company, which accelerated the previous manual work about eightfold. At the same time, the error rate has been reduced and people can engage in activities that require their attention and that cannot be replaced by a machine or robot. However, a similar solution often comes with a certain scope and volume of work. During my consultations, I often witness the transformation from a small company to a medium-sized one, and I see how, thanks to automation and robotization, the scissors between small and medium-sized enterprises begin to open rapidly. Unfortunately, some entrepreneurs often do not realize this.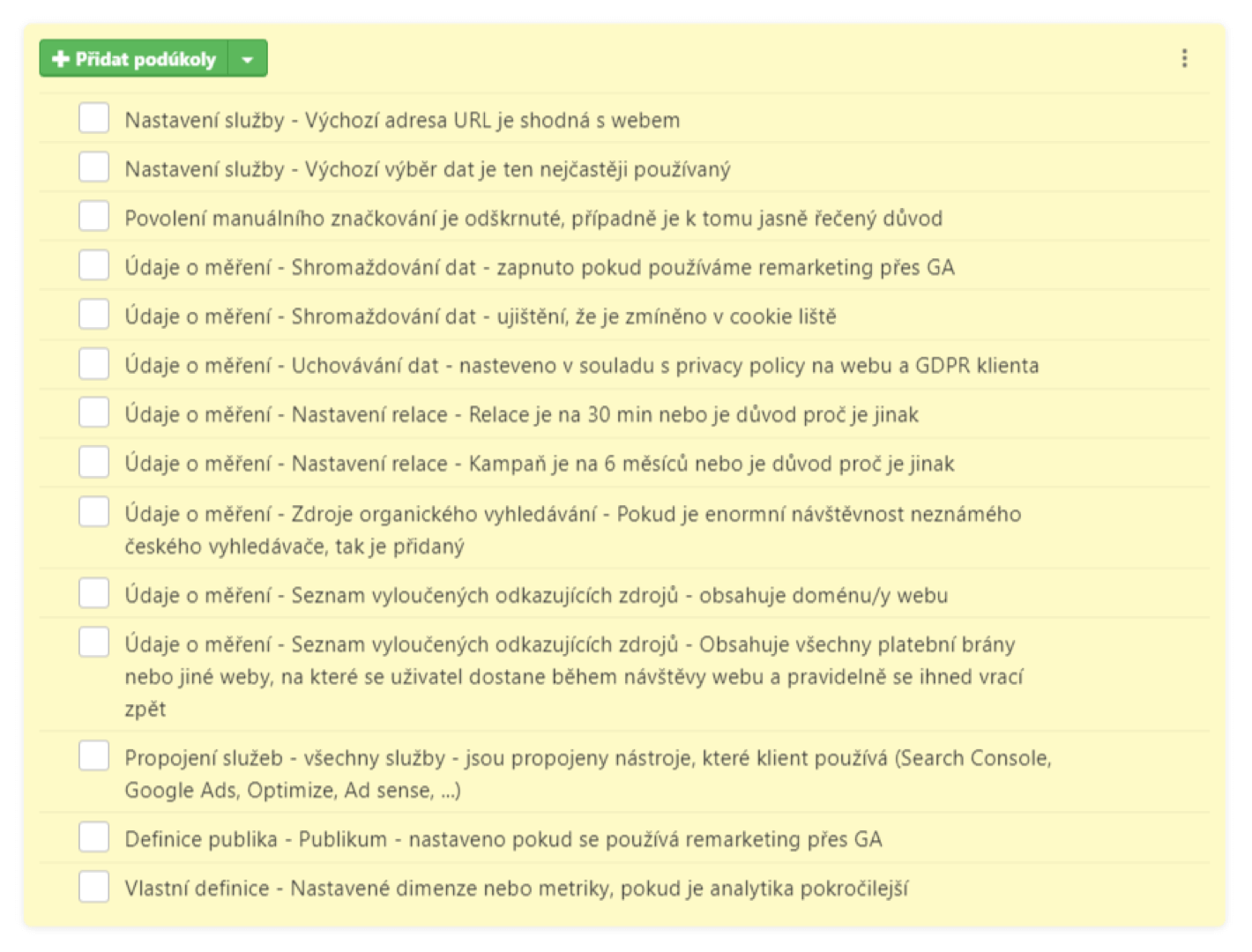 An example of one of the work checklists that PNM uses to maintain the quality of services provided.
What or who is most disrupting your team productivity? What to watch out for?
Probably bad relationships. We try to keep the company friendly, I would say a family atmosphere. We also try to select such people for the team who will "fit" us. And it pays off. I think that the level of loyalty of existing employees to the company is high. We have such a company in the company, I would say "goofy party". On Halloween, for example, executives welcomed masks and artificial cobwebs and spiders in the offices… The company was full of garter belts, we also sent a percentage of turnover to a non-profit, which provides free HIV testing. We meet regularly at various parties, eggs and the like.
What is the most difficult thing about running PNM International? What are the biggest challenges?
In the past, it was just working with the staff. In some things, I'm a bit of an "ajťák" and I haven't always been able to communicate with the people in the company so that the necessary information arrives without distortion, and the way I thought it to the other side. The second topic that bothered me for a long time was administration and everything about accounting and paperwork.
This has only three solutions - either you leave it as it is and then it will grow over your head and one day it will catch up. Or here's the second way - you bite and learn. But then you don't have time for what you know better and it can happen that you bury yourself in things that you don't really like and in time you find out that you do unpopular activities and you don't even enjoy the business. And then there's the third way - you'll find someone who can do it better. That's how I did it and I'm happy about it. I now have time for things I can do and what I'm good at and what I especially enjoy…
Today, we have basically all the key applications in the cloud, so sometimes it happens that I don't even open a laptop at home or at work and I only need a mobile phone.
No team is perfect. Share some of the problems you solved in the team and how you matured over them?
The key is openness - as soon as the employee is hired, we say what the activity consists of, we do not embellish anything. We don't rub honey around people's mouths. We say both positives and negatives. Sure, you may be hiring someone for a job that is simply not enough. When it comes to quality people, we usually try to find another application for him . But sometimes you have no choice but to replace part of the team. That's just the way it is.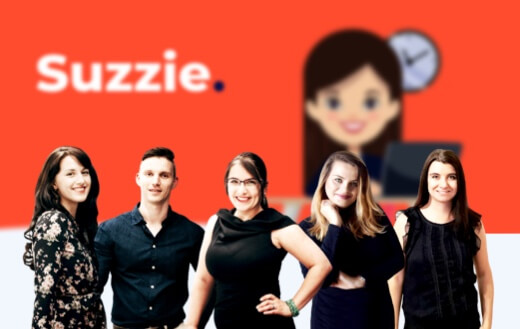 Read also
What does the process look like from task assignment, planning to final inspection? For example for larger campaigns, e-shop optimization, etc. Do you use any sprints?
Every project requires something a little different. It's different for web redesigns, different for ongoing adjustments, different for campaign checks. What I like about Freelo is that it's very flexible, while remaining pretty simple to use. Even a client's secretary can learn to use it...
We start with notes, where we describe for example the goals of the project, there are notes from the brief or the initial meeting, we also write down various shared universal information, upload documents such as wireframes, logos, images and so on. We also considered a universal note like "How to work with Freelo and how to continue" and in the end we found that people don't need it. The only thing we usually have to tell them is to remember to assign individual tasks, this is not done especially in the beginning when there is only a client and one person on the project. In most cases, however, an interesting situation arises pretty soon. The clients themselves request that we add their other employees to the project and then they start to understand and use the need for assignments.
Usually, we first agree with the client on what areas we will address. For example, for a client we helped move a website from one e-shop system to another and start it up, we created the following To-Do lists: Move the web , Edit graphics , Data Import , and Marketing
We just recently bought new machines for the company, which

accelerated the previous manual work about eight times

. At the same time, the error rate has decreased and people can engage in more important activities.
The first two to-do lists were based on a combination of client requirements and process steps that we had to define ourselves. This was a non-standard move that we had never done between specific solutions. The marketing one is a combination of different checklists. We use our own templates as well as modified ones from Freelo's template database.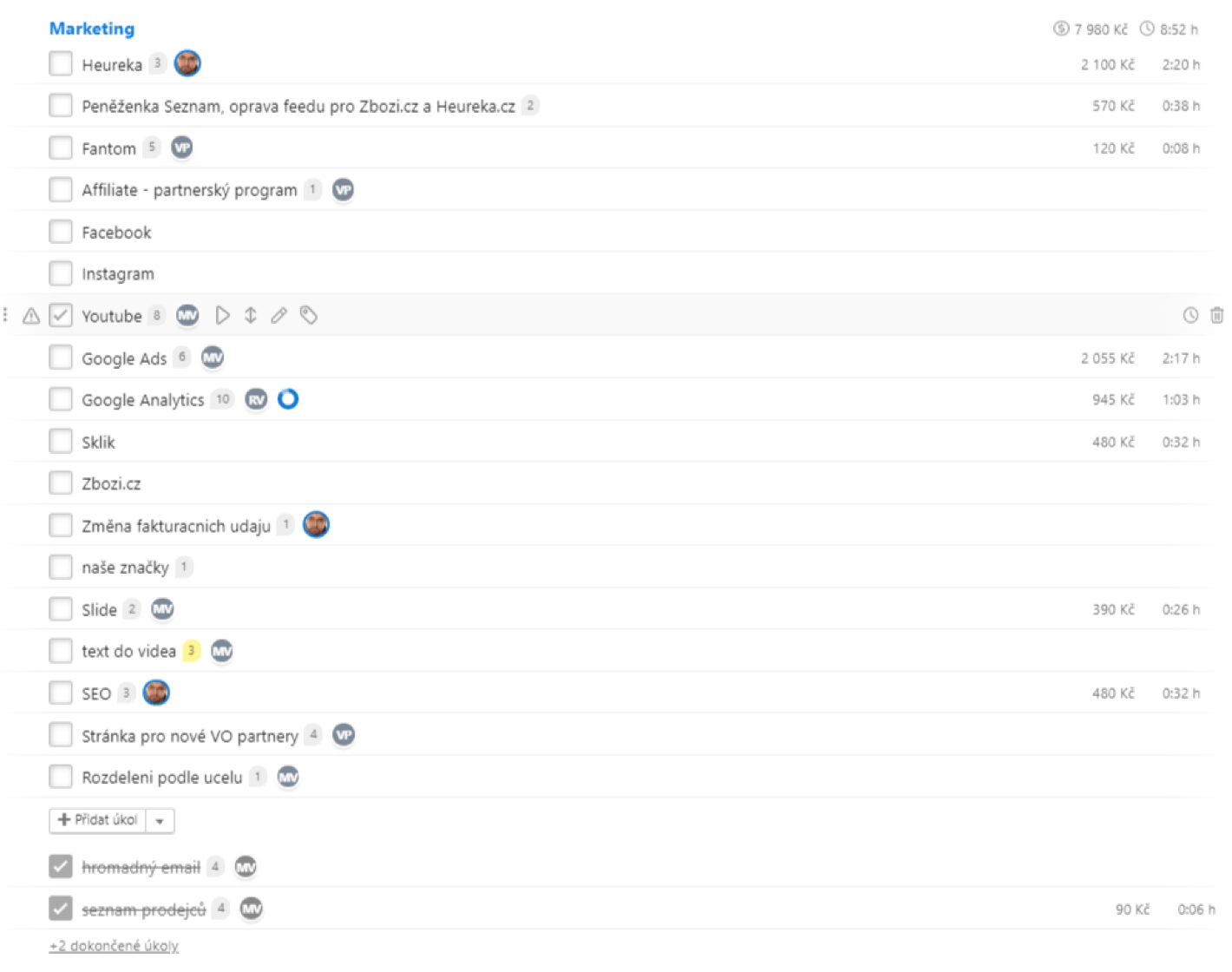 Sample client marketing To-Do list in Freelo.
How did you organize your work before Freelo?
We went through various tools - from shared documents, through Airtable, Trello, we also used our own internal ticketing system for some time. For simple tasks within e-shops, we continue to use an internal task list, which we have integrated directly into the e-shop solution. It is easier because it is linked to individual orders from customers. We only use Freelo for bigger things, and especially for orders for clients.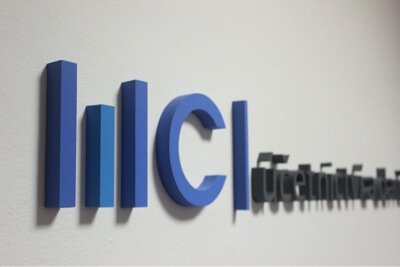 Read also
Why did you choose Freelo and how did its implementation in your team go?
It suits me that it hides several tools - a ticketing system, where customers give me their requirements and have a clear overview of their solution, a tracking tool, where the client sees how much our work costs him - we use an hourly rate and at the end of the month we always charge for the time actually spent on individual tasks. Clients will also receive an invoice with a breakdown, so they can see if the time we invoice is suitable, for example, with the time when we actually answered the tickets and the like. This is, in my view, fair to both parties. And customers praise it. For example, when we are dealing with modifications and the web for someone, they really only pay for the work done.
We try to keep the company friendly, I would say a family atmosphere. We also try to select such people for the team who will 'fit' with us. And it pays off.
How many projects are you currently working on?
We currently have some twenty active projects open - usually a project, a customer. For some customers, we have individual subprojects in the form of to-do lists. For example, we work with one agency, which uses its orders to exploit our free capacity of encoders and programmers. There is always one to-do list equal to one site. We are currently making a website for them, for example, a website for a large Slovak sports association or a website for traders in Thai and English. Freelo then works as a communication tool, where on the one hand are our coders and programmers, on the other our client - agency and at the same time sees communication and can assign tasks directly to the web client - customer agencies.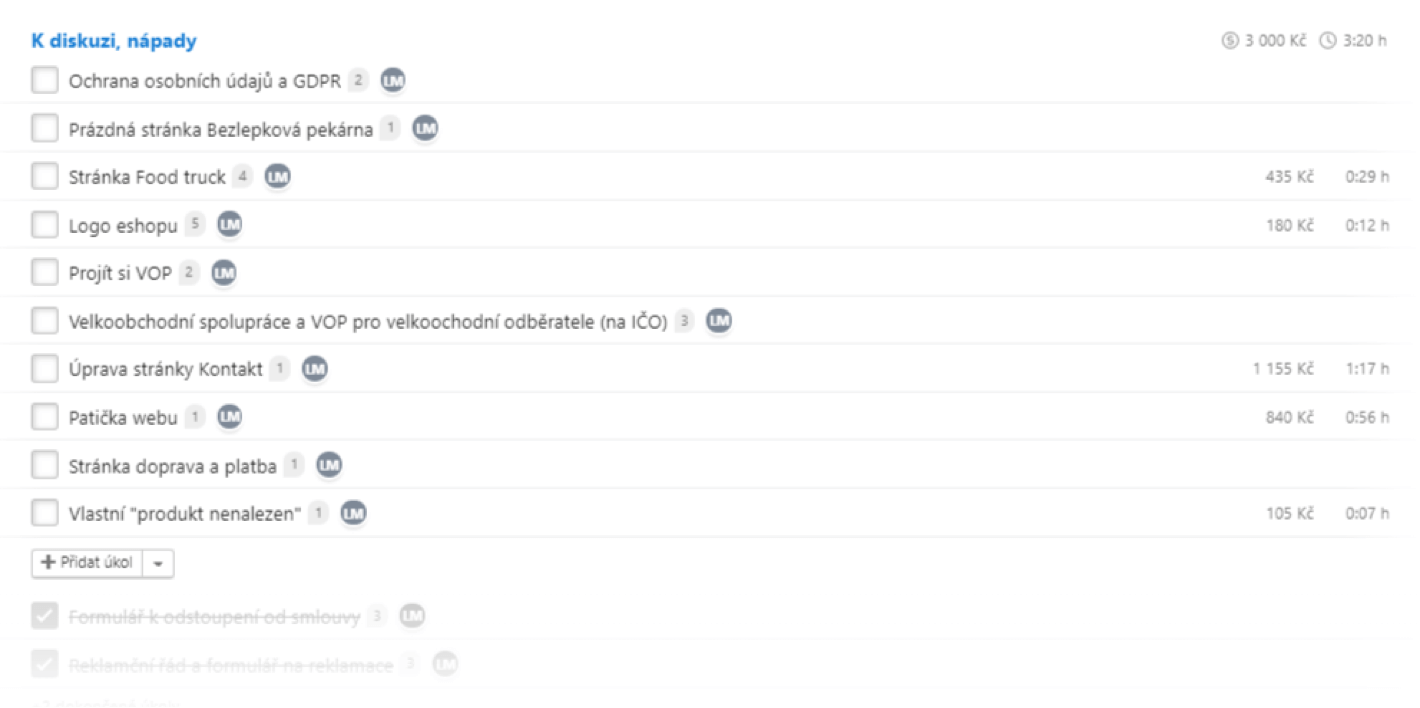 Example of one of the director's To-Do lists.
How do you divide your projects in Freelo?
We currently have four internal projects. One is something like a storehouse of checklists, we have a checklist for hiring a new employee, where there is a place to do what e-mail access, attendance and the like, but also a popular checklist for installing a server and website, which often multiplies, or maybe a checklist Google Analytics audit.
Another is the buffer of ideas and requirements for the developers of our e-shop. Here we capture ideas for functions and requirements. We then divide them into those that we solve ourselves, which we assign to an external supplier, or which still need a little finishing or they just "rot" there. Another solves something similar, only for our other projects and companies. The rest are client projects.
Is it more of a short-term or long-term matter?
I'd say about eighty percent are long-term. Most clients stay with us. Sometimes there is a shorter or basically single-purpose one. But there is a minimum of them
I have found people in various activities who will do them better than me

. Thanks to that, I can do what I'm good at and what I especially enjoy.
Do you monitor the productivity or efficiency of your teams in detail? How do you know that everything is working?
According to account balance 😊. But seriously, I have a colleague for this who reports financial results to me on a weekly basis. Then we follow the report for months. I then monitor the ongoing number of closed orders daily. But more so for information without deeper analytics, that's the monthly and weekly views.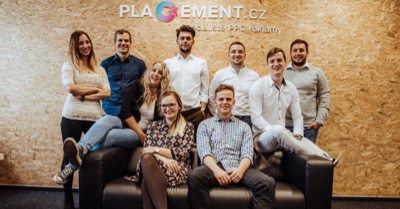 Read also
How do you deal with communication with clients and what tools and channels do you use for that?
Here I would divide it into e-shop and agency. The e-shop has its own call center, where a multilingual colleague sits, so she is able to serve three markets at once. This is also the solution of e-mails, chat and FB messenger. We currently have over 20,000 users on FB, but fortunately this channel is not so much used. Honestly, this is not the most comfortable channel. Most questions are sent by e-mail, around 2,500 e-mails per month. About a third are answered, the rest is either resolved directly or it is an e-mail that does not need to be answered. On average, e-mail processing takes less than a minute. For calls it is paradoxically longer, they last on average a minute and a half. But fortunately there are no more than a thousand of them a month.
In the agency, it is a small piece of food, we usually close up to ten requests a day. The record was 16 requests per day. We usually report to clients 3-5 hours a day.
We also considered a universal note like 'How to work with Freelo and what to do next' and in the end we found that people don't need it
Do you have any instructions or best practices for using Freelo?
Make sure to create checklists for repetitive activities. It is super. This saves time and reduces errors. You can then focus on the essentials, not on whether you've forgotten a little thing in the process.
Which Freelo's features are the most useful to you and why?
Next to timetracking? In essence, the ticketing system and the task list replaced us. Toggle and Trello. I look forward to billing reports once a month. I use a lot of email and notification in the mobile app a lot. In the e-mail, I see the assignment of a task or a question, and if it is a thing that I can solve from a mobile phone and within two minutes, I will solve it immediately from the mobile application or delegate it there immediately. If it's more complicated, I'll keep it on a big computer and keep the task in the notifications.
For example, in the field of HR, you mentioned hiring a new employee, what does your checklist look like?
Is there anything you find annoying or lacking in Freelo?
I would like the integration for Flexibee. So I can issue invoices literally with one click. I think a nice feature would be something like Trello has, where you can enter tasks by sending them to a special e-mail address board. Clients might welcome an estimate of the time to complete the tasks, but I admit that in practice I am a little afraid that the process itself will not become more complicated than the implementation… Well, the states would be fine, even a little automated. For example, the task is waiting for expression and form. But I wouldn't exaggerate here. We have experience, for example, from the e-shop, that in practice only about four order states are enough. Systems that allow many more or even their own settings, that then often become confusing.
But to make it look like I'm just complaining. In fact, Freelo suits me and I would probably leave it to its developers. Not always what the customer wants is the best. Do you know what Ford once said? If I asked people what they wanted, they would want a faster horse… And Ford? He made a cheaper car.
When you say Freelo, what comes to your mind?
Tasks, work and well-being. 😊