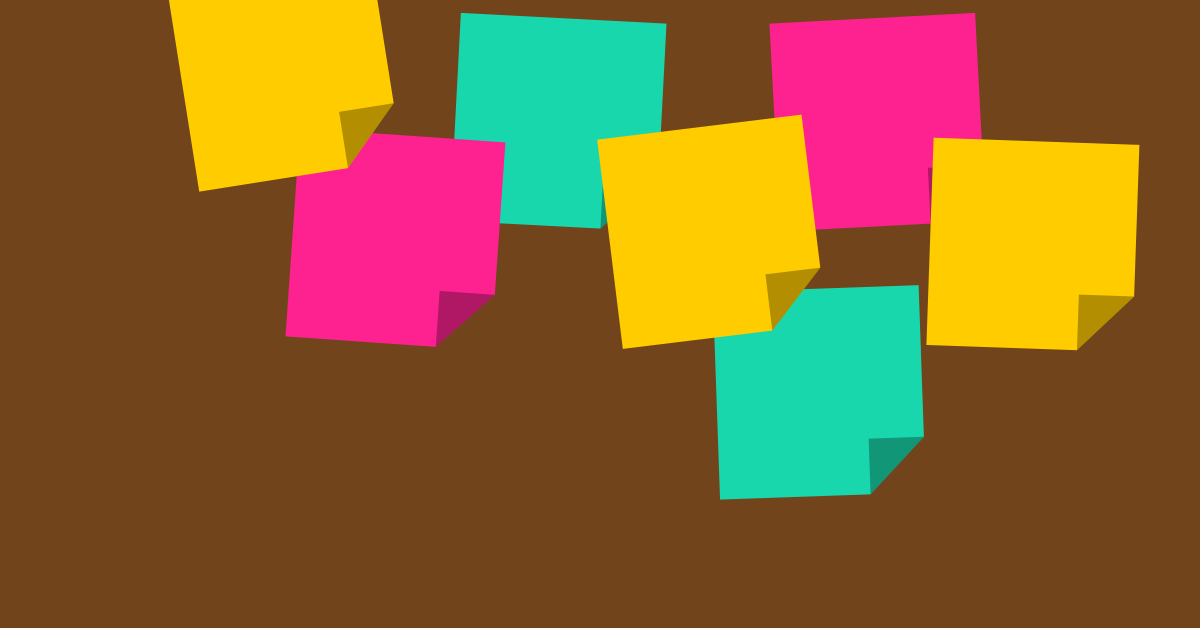 7 Rules How to Organize your Projects
Creating projects in Freelo is no science. Just click.
What is not so easy is to keep order in the projects for the long run. To keep an eye on your assignments, we have prepared a set of important rules for dividing individual projects. The article is based on a large number of useful feedback and real problems from our users.
These rules will get stronger, especially if you have a larger number of projects and team colleagues.
1. Use unambiguous project names
No matter how you divide your projects,  think that their naming is very important.  On the name will each colleague always think and stared when he or she wants to open a particular project. Do not force them to use full-text for a thousand times.
We definitely do not recommend using more abbreviations. New or external colleagues will not know their meaning and will have to worry about what it is about or what the project has to say. Also, try to keep the consistency in the names. For example, a freelancer can name each project using a client's name or tag, the web agency again, depending on the domain name on which the site is running.
2. Do not mix long-term and one-time tasks into the project
The combination of short-term and long-term projects will not be of little use to the user, but if this custom becomes the rule, the users can delay it on larger projects. Every day and short-term tasks will be scrutinized through a number of items that are currently uninteresting and don´t have to be addressed.
Try to maintain projects with some optimal number of tasks. You can have long-term tasks on a "planning project". You can put tasks related to an event back into one short-term project.
3. Do not use too large projects
Often we have gotten to the topic of confusing projects when we discussing with users. Usually, it turned out that the tasks were too much in the project. For example, within a single e-shop project was dealt with, customer support, web development, and marketing. Each user then had to go through the project for a long time, searching for his task, and wasting time.
In such cases, it is much better to set up one project for marketing, one for e-shop development and one for customer care.
4. Do not have too fragmented dashboard
Another good rule is not to divide your work into many small projects. Continuous switching between individual projects simply delays work. If you have a number of similar projects and there are only low units of tasks, consider merging them.
Of course, only if it makes sense and you do not bother with the set structure, such as "what a client – this project".
5. Do not distribute projects by people
A very common dislike mainly for users who are already switching to some form of online collaboration from the "offline" job planning system is that they will say: "I will give Franta tasks to the project Franta TODO and Charles to the Charles Working."
We do not claim that it can not work, but after a certain period of time, it may happen that Franta's work takes over Charles and they start to do their job, and chaos is in the world. Or, in the Frantisek project, the tasks are being solved even when he is not working with the team for a long time and is losing sight of it again. This division often arises due to the need to "look at what XY person has to do".
In Freelo, however, we can clearly see assignments across the projects right on the dashboard or on the calendar. It is also possible to look directly at the profile of a particular person.
6. Do not distribute projects by terms
At least if you do not have a precise discipline, and no task can be left behind. Otherwise, your team will catch up with the March tasks before Christmas.
7. Use planning projects
Create a separate project for corporate planning. In this project, enter only the most important tasks – such as milestones, company roadmap, milestones, and so on. In such a project you will not deal with details, rather you will prepare your personal summary report.
Add status update updates to the project, and everyone knows immediately at what stage the business plan is. You can easily share such a project with your supervisor, for example, as a report.
In order to better understand our rules in practice, we add some examples of how the division of projects can work in specific team types.
1.Web Agency
       They can have one project ideally for each site and for larger projects, they can be divided thematically as domain.com – programming, domain.com – marketing etc.
2. Freelancer 
      A freelancer can have one project for each client, and there he can deal with complete collaboration.
3. Medium-sized e-shop
      Some of our e-shop users, works, for example, e-shop development, marketing, company planning, shop design, customer care, logistics, or project for each supplier if the cooperation is closer.
How do we solve the division of projects in Freelo team?
Freelo devel –  There is not much here, but we have all the tasks related to the current application development as well as bug reports to be repaired.
Freelo marketing – an extensive project where we deal with all marketing activities … attending events, newsletters, blog and web ideas. We also have some external marketing specialists invited here. We have leaflets with an action plan, things around the brand, marketing ideas, and more.
Freelo content – revolves around writing and creating content. External copywriters also have access to it. We also plan the individual todo sheets when the article should come out.
Freelo ideas – here we postpone everything we do not want to "obstructed" elsewhere. We have a todo list to which we give the points for discussion at the next meeting, the Freelo Planning Plan Sheet, and then, above all, a number of ideas to improve our application over the next 10 years. 🙂
Freelo feedback – In this project, we "recording" feedback on the application. What one tip from a user, that one task. And if more users have the same opinion, we put their names in the comments under the given task.
And on the end a little tip. Do not forget to repeat and create the same projects from templates. It saves a lot of time and prevents forgetting.
Neboj se s námi rozdělení projektů konzultovat. Ať už si projekty rozdělíš jakkoliv, nejdůležitější je vyhovět základním pravidlům.
Do not be afraid to consult with us about the division of projects. Whether you divide projects anyway, the most important thing is to comply the basic rules.