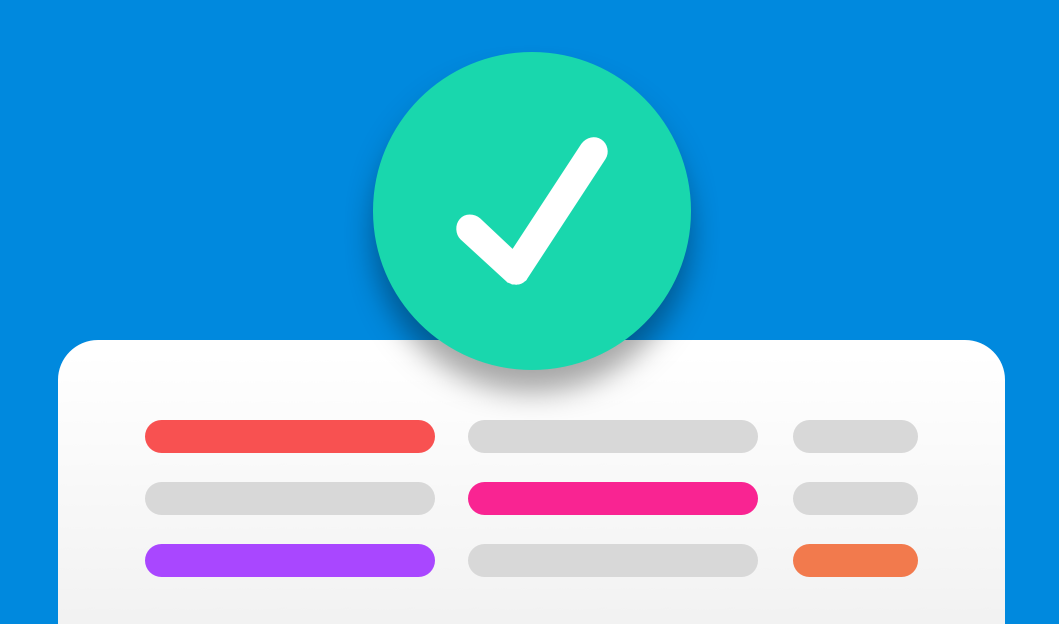 10 Rules for Effective Teamwork
We have prepared a set of ten very useful and simple rules that can help almost every team to keep order. You can stick to them, inspire them, or adapt them to the specific needs of your team. Just do not lie in the drawer and start using them as soon as possible.
1. Each task should have a "solver".
The task should always have one particular person responsible for the task being processed or moving one step further. The solver may be just temporary. If you do not have the task of processing data, assign it temporarily to yourself and when the situation changes, go back to it. You can also assign it to a colleague or supervisor who can decide on the priorities and assign a suitable worker.
2. Most tasks should have a deadline.
If the task does not have a deadline, it is easy for anyone to "overlook". But when you enter the deadline, Freelo reminds you that he is approaching. Notifications appear in the form of a notification or red color on the statements of tasks. If the task itself does not have a specific date for fulfillment, choose any date in the future. You will have the motivation to work, complete it or simply delete it.
3. Don´t mix multiple tasks into one.
Try to solve one thing at a time. If you start with colleagues in a discussion under one task to solve questions that are only related to the task seemingly, the conversation becomes unclear and it will not be clear who he is talking about.
However, you know it from the emails … In addition, such a mishmash for all those who are going through the discussion will take the sea of time… Do not be afraid to warn of it and possibly set up a new task.
4. Establish projects systematically and meaningfully.
Projects can create just some selected people in the team. Otherwise, each project belongs to another user and very poorly manage such projects centrally. It is a good idea to use Project Manager feature to create projects by more people within the team. Project names create systematically and designed to be unambiguous. Everyone in the team should be clear from the name of what it is.
5. Place tasks accurately and unambiguously.
Thinking about assigning tasks so solver does not have to ask and distort the assignment. Not only does it fail to meet the required deadline but spends more time than it does. In the worst case scenario, the task will work differently than you have requested and will have to rework it.
6. The solver doesn´t finish tasks.
It is often necessary for the contracting authority to review the task or, pointed out other colleagues. When you just set the task to "finished," it can overlook it. Therefore, we recommend writing a comment after completing the assignment and reassigning the task back to the contracting authority. He then closes him or takes other necessary steps.
7. Submit tasks to anyone on the team. And yourself.
Freelo should not be superiors and subordinates, but an equal team. A team that makes great things together. Therefore, anyone can give the task to anyone and it is beneficial to the whole team. Ideally, you can do all the tasks for Freelo yourself. The entire team will be better informed.
8. Report time for tasks.
Freelo allows you to easily show the time needed to solve individual tasks. Thanks to these reports, you can then analyze the profitability of the projects, the efficiency of the team and the individuals and decide, for example, on the meaningfulness of some activities. Reports also allow easy invoicing of your work.
9. Clean up once in 3 months.
From time to time, it's a good idea to revise old tasks, divide projects, toss sheets, and do it order in all projects. Do not be afraid to delete the irrelevant things, divide the too big projects into several smaller ones, etc. You may also find that there are invited people who are not already in the project. Once a quarter, such general cleaning would be enough.
10. Invite all colleagues and clients to Freelo.
You only get the maximum out of Freelo when you work with all of your clients and colleagues. Try not to send tasks by e-mail, but always place them on Freelo. The team can also give you a promise. What is not in Freelo – it does not exist. Then there are also no excuses and forgotten tasks.
For clients, Freelo's collaboration will be much easier and everyone will be much more effective and satisfied. Tried for you. 🙂
And we're at the end. From our tenth, you can create your own internal documentary, like FotoŠkoda, which organizes, among other things, a large photo festival for hundreds of people in Freelo. And if you get other important points in the course of using the app, simply add it to the tenth and share it with each of your colleagues in the team. It will work much better for you all.