We're hard working to keep Freelo easy. On the other hand we want to have a lot of useful features, that our users often suggest. Thanks to high number of requests we added a huge new feature some time ago, that makes Freelo even more easier and effective. We're talking about labels and task priorities.
Now you have a possibility to mark and regroup tasks thanks to labels. They will help you to search the groups of tasks across all your projects. This easy feature brings a lot of new possibilities and ways how to organize your work. Moreover we have decided, that labels and task priorities are available in all tariffs, even in Free accounts without any limits.
Examples how to use Labels
Try to have labels as much short and clear as possible, when creating them. It will help your team to use them correctly and mark only appropriate tasks. If you need to rename, merge or delete labels, use Labels management in Settings of your profile.
Label as a Status
Create Labels: Started, In-Progress, Waiting for Approval, …
You can assign these labels to particular tasks. Thanks to filtration you can filter just the tasks with label In-Progress by clicking on the label.

Labels for Sprints
In Freelo we work in Weekly Sprints. What does it mean? Basically on Monday we agree on what we want to get done in this week. We talk about who will solve which task, how much time it will probably take and who else will participate. Ideally all tasks are done by Friday.
For Sprint we use labels: #1 Sprint, #2 Sprint, … The advantage is, that we can mark any task in any project by label and all users can filter tasks assigned to them in current Sprint on Dashboard.
TIP: We really recommend to save these filtres and every next week just change the label for current sprint.
Labels as Traffic light
Basically it's easy system you know from driving a car.
Green label: In Progress
Orange label: Waiting
Red label: Postponed

"Check" label
It happens often, that you need to have your tasks checked by your boss or confirmed by client. For these cases you can create label "Check", which someone responsible controls regularly and pushes into next phase – or simply just mark task as done.
How to use labels
Create a label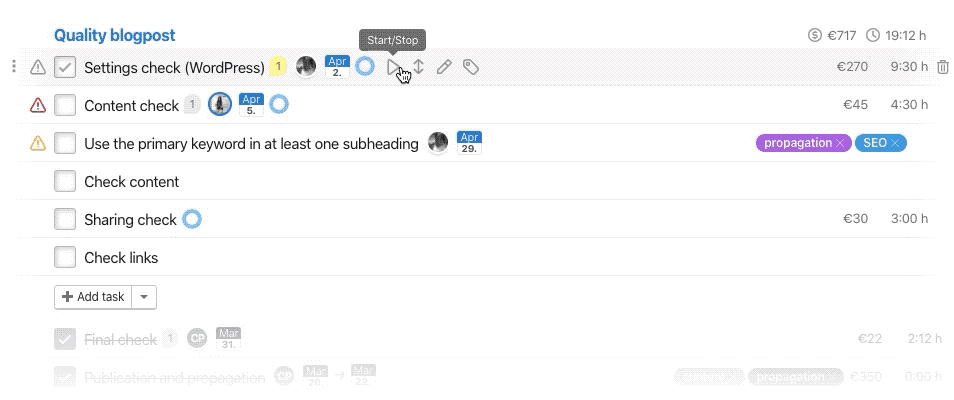 Change a label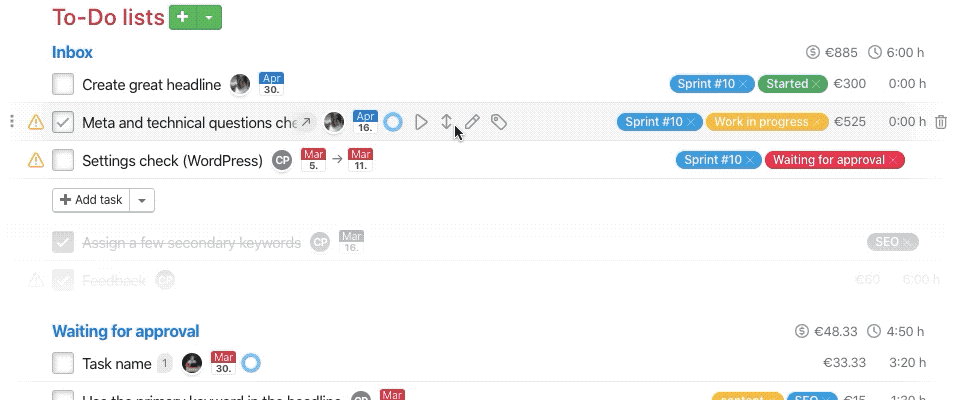 Labels management
Definitely there will be a moment when you need to merge, edit or delete labels. For these cases there is Labels management, where you can manage labels of projects, you're admin in.
Merge labels – two or more labels with similar meaning, which you need to merge into single label. Labels of these tasks will be replaced with chosen one.
Edit labels – editing name or color of the label.
Delete label – deleting label and unmark all task with this label.
Filters of tasks by labels
You can filter tasks by labels on Dashboard or project detail in To-Do lists section. You can make a quick filter of the label by clicking on label anywhere in Freelo. We recommend creating custom filters on Dashboard, that you can control at a time.
Filter tasks with the same label by clicking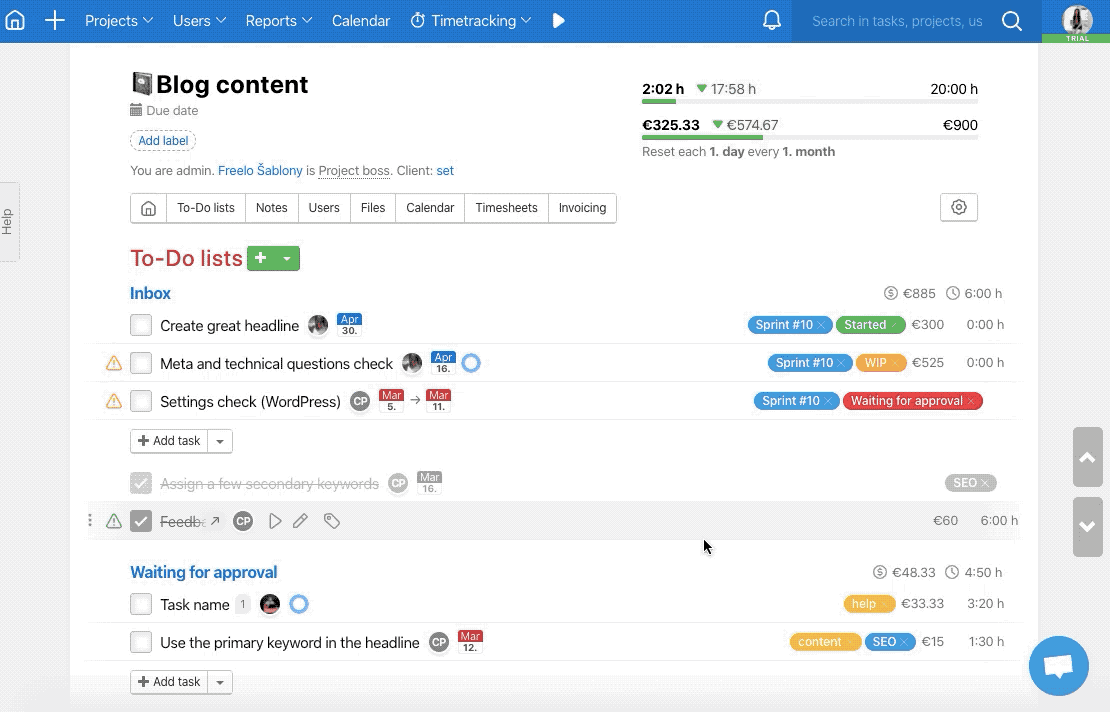 Filter tasks by dashboard filters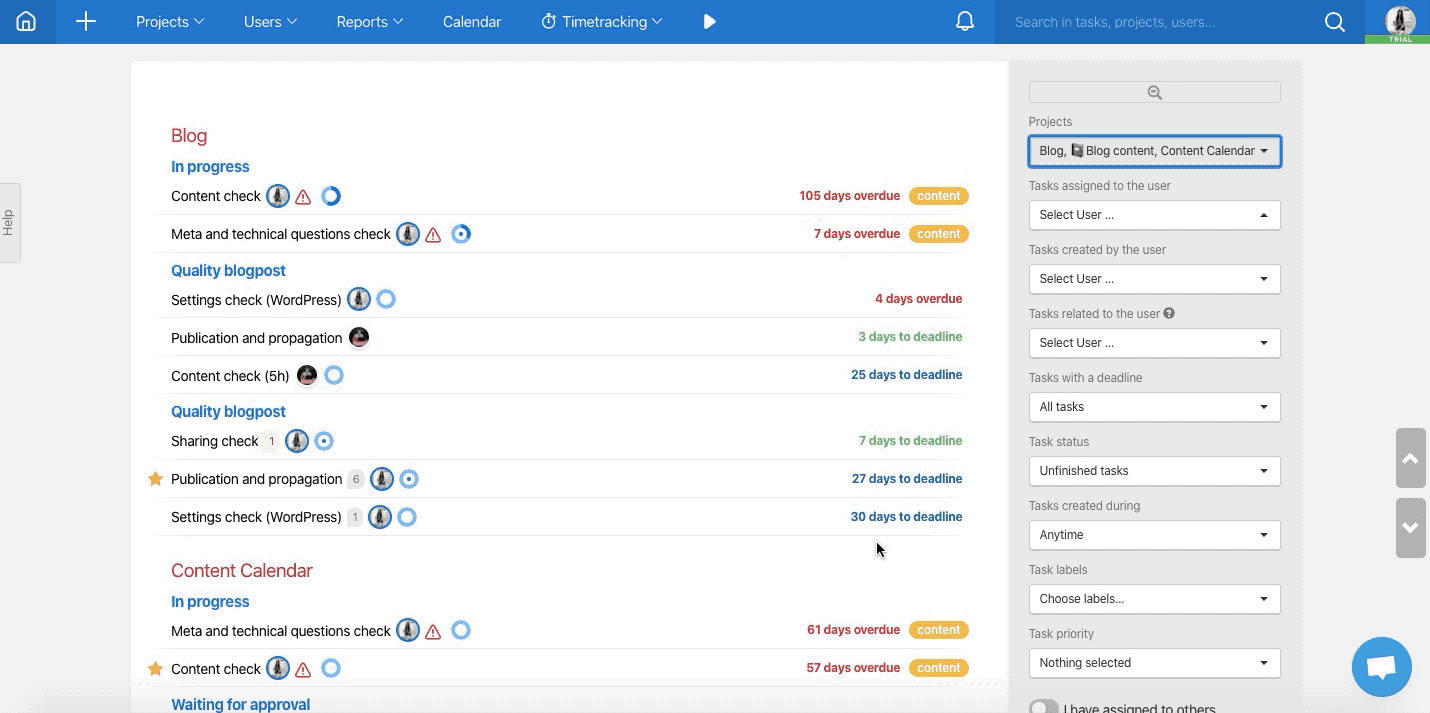 More inspiration
Open – working on this task
Done – when you don't want to mark the task as completed and you want to keep it in the list
Waiting for feedback – in case you need more information
Don't realize – when you decided that you won't do this task
Name of campaign – for overview of all tasks across projects and departments
Name of event – when you have more of them at the same time
Task priority
There is many possibilities how to prioritize tasks in Freelo. The best way is to set up task priority by colored triangle icon:
No priority (doesn't show)
Low priority (green)
Medium priority (orange)
High priority (red)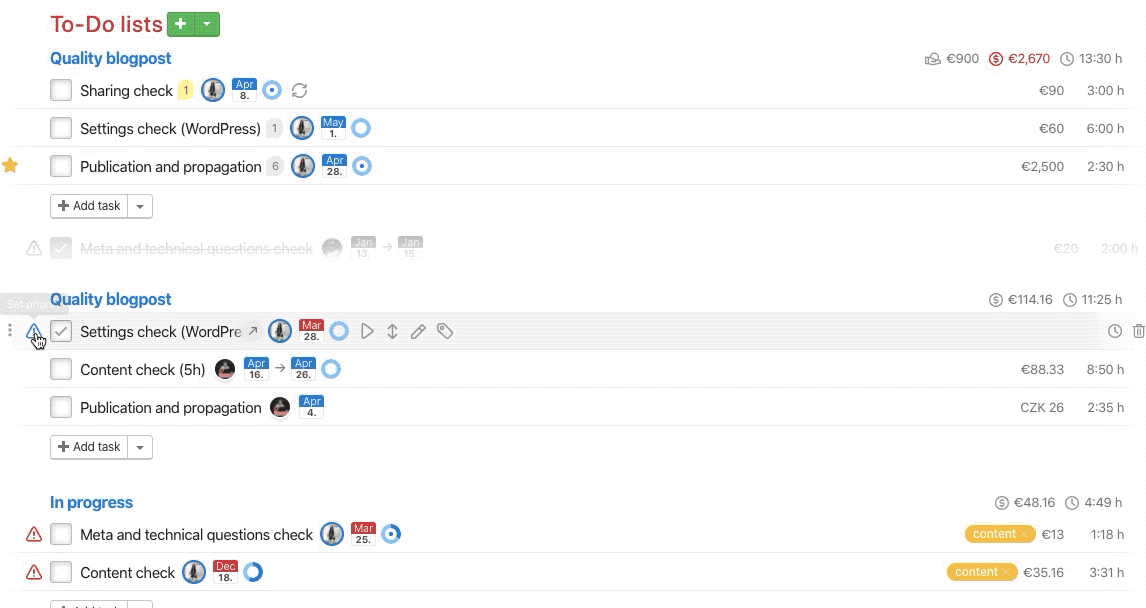 You can also filter tasks by priority on Dashboard or To-Do lists section on project detail.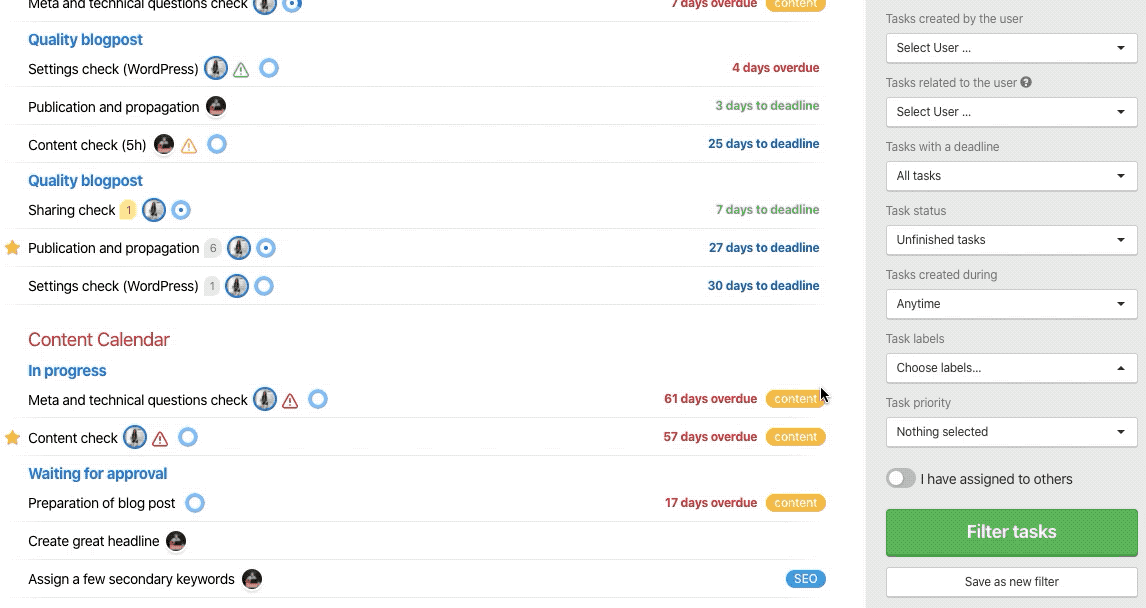 We're really glad that we can cross out this huge part of our Roadmap. Let us know, if you use and like them.