Gantt chart / Timeline
Timeline speeds up your planning
Saves time and energy for managers and bosses.

You'll see right away what fits where.

Careful, it's addictive!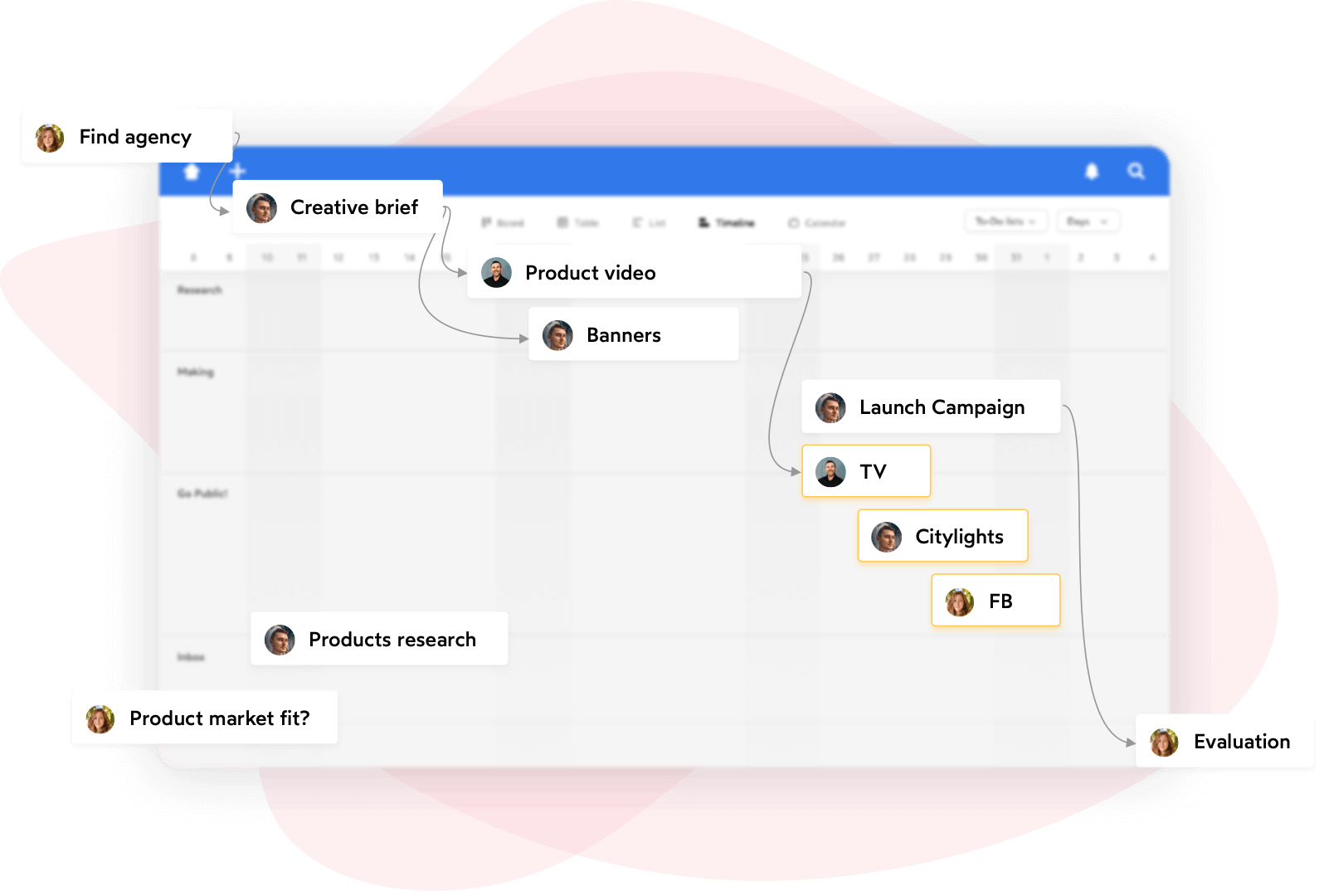 Bulk rescheduling

Shift the deadline of 20 tasks in just 3 clicks.
Critical path
You can see the project completion date on an ongoing basis
Better identify tasks that won't push back the project completion date.

You will increase the chances of successful project completion.
Task relations

Blocking relations will make it impossible to complete tasks
Everyone will see the completion block not only in the Timeline.

Related and Duplication links are also available.

Team

Task collision checking enables bulk rescheduling.
Capacity planning
Who has too little work and who has too much?
You'll make it easier for your overworked colleagues.

You'll put the less busy ones to work.
Planning / Communication

Communicate and plan easily in Timeline
Tasks without deadlines are easy to schedule

Open any task in the modal window.
Who Timeline is for
Companies that often need a timeline
Digital Agency
Marketing agency
Production company
Construction company
Architects
Recruitment agency
Software company
Graphic studio
Event agency
The Gantt chart is not the solution to everything. Sometimes a simple Kanban can help better, sometimes a Mind Map or Calendar or a classic Row view.