"

I enjoy developing a tool that I also use on a daily basis.

In other words, Freelo is what keeps our entire team afloat. We organize all our work through it, discuss tasks, track time, etc. This puts even the developer in the role of a user and he quickly learns to work with Freelo and understands its philosophy.
I'm certainly motivated by the fact that users themselves influence improvements to existing features and the creation of new ones, and often write about new features themselves and take an active interest in Freelo's development. Then you can be sure that what you program will always have a use and you know that it will make the daily work of many teams a little bit easier.
From a programmer's point of view, it is important for me that we write clean code and test it using unit tests.

The important business logic is then covered by integration tests. We use PHPStan static analysis and CodeSniffer

helps us comb the code.
We take care of the correct development principles and we pay attention to code review. We try to keep the technology debt as low as possible and update regularly to the latest PHP versions and libraries used. As the number of users grows, we address application speed optimizations.
Typical: "Tomorrow it has to be done, the client is pushing" , fortunately there is no threat and so nothing is unnecessarily stitched with a hot needle.

We are still testing the new features in advance (final user testing) on our development server and debugging the last bugs and bugs."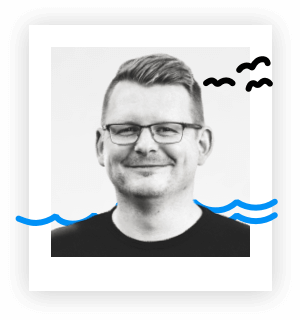 Jakub Sedlařík
Backend programmer