"It may sound strange, but that's what I appreciate about partnering with the Freelo team. It's common in affiliate collaborations that the company just wants you to sell their solution, but otherwise they don't really care. I've known the Freelo team since there were only three guys and I've always appreciated the genuine interest in them. A desire to not just tap into each other's capacity, but to truly be of service to each other. To make each other's business better, to come up with things that help both sides. I know that whenever I have relevant content, we'll always figure out a way to work it out together. And vice versa."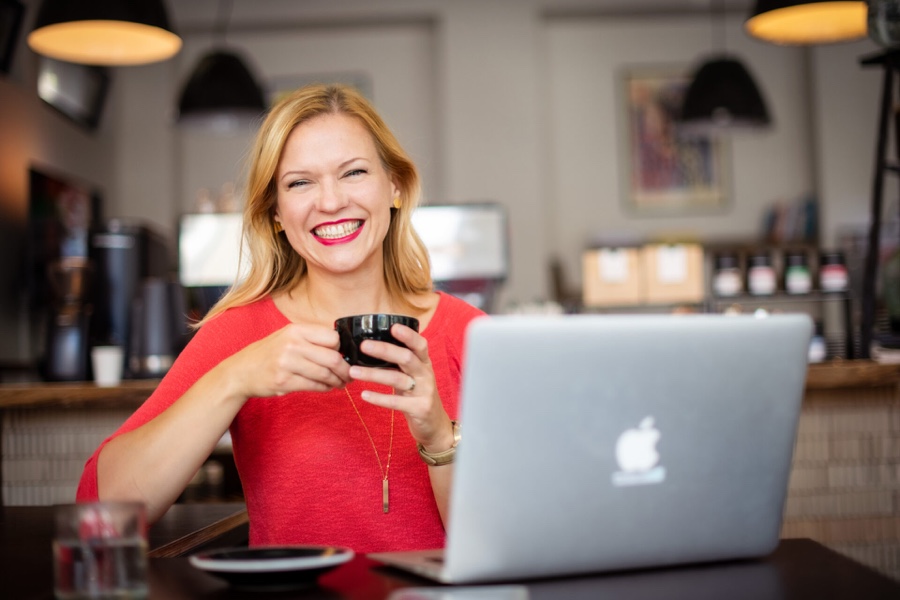 Renata Novotná
- consults on effective company setup and processes, trains and coaches on feedback and delegation.
Mini-interview
What led you to work with Freelo?
The tool itself is my heartthrob. I trust it, so it's easy for me to recommend it. Plus, I respect the whole team as individuals and the values they bring to the business.
Was it easy to become an affil partner?
Absolutely. Actually, I don't even know how it happened. :-)
How do you most often recommend Freelo?
Whether in discussions on social media or in consultations with my clients. Whenever I see that someone needs to manage a team collaboration and his model of working is suitable for that.
Is it hard to come across a client who needs a tool like Freelo?
Once at least 2 people are working together on the same task or project, they need Freelo. :-)
What are the benefits of working together?
For myself, I appreciate the support, which is great in itself and for anyone. However, it's valuable to me that I can always reach out with any client assignment that I may not quite know how to crack, and I know the support girls will help me find a solution. Right away. Also, the content that Freelo and I create together has a pretty decent reach. ;-)
What do you think about the way commissions are paid? Does the affiliate system suit you?
I like the system where I log in and see all the commissions, I simply choose which ones I want to pay out. It's super easy.
If you become our affiliate partner, there are two ways to refer Freelo and earn a commission: an affiliate discount code and a unique link with a parameter.